For centuries, the scope and choiceness of a collection was determined by the echelon of a museum. Increasing the stock was considered the noblest task. But how important are the classic tasks collecting, researching, and preserving today?
By Ute Strimmer
Regarded from the outside, museums appear timeless institutions. But they, too, are under constant pressure to change. Governments' silent retreat from culture financing and the ensuing economic constraints, the influence of globalization and digitalization - above all internet and social media - changing consumer behaviour and the high standards expected by visitors, all have an effect on the world of museums. Today, expectations are higher than ever before. But if museums fall victim to the rigorous requirements with respect to cost effectiveness and attractiveness, does this mean the core museum tasks – collecting, researching and preserving – will be forced into the background?
Exhibiting and Educating
Anja Grebe, professor of cultural history and museum collections management at Danube University Krems, agrees that an institution that looks back on hundreds of years of tradition is generally challenged to defend its significance to society and its place in it. The habilitated art and cultural historian says, "Over the past decades, museum work around the world has shifted dramatically from 'collecting and preserving' to 'exhibiting and educating.' This trend began in the 1980s when the goal was to open museums up to a larger portion of the population. In the long run, this has led to neglecting other tasks, and this is now reflected in drastic budget cuts in these areas."
Take the Vienna Albertina as an example, one of the world's most famous museums. It has an annual purchasing budget of approx. 500,000 euros. The collection mainly comprises of works on paper, which is not quite as expensive as paintings or sculptures; but still, this amount bears no relation to the museum's significance and its statutory mandate to collect. "The same applies to curating measures or studying the collections," the professor explains. "However, it's precisely these areas that are vital to keeping a museum running and to developing new ways of approaching the objects on their own terms. Exhibition budgets, on the other hand, are usually many times higher. Building a collection and curating – and this includes preservation and restoration measures as well as setting up depots – is therefore not comparable with "exhibiting and educating."
Deaccessing smaller museums
The situation is currently particularly dramatic for small museums. "For example, in Styria, museums are threatened with closure or even selling," continues the expert. "Entire collections are about to be dissolved because there seems no point in continuing to maintain them." However, this is not only an Austrian phenomenon. On the contrary, an international discussion is taking place as to why, in this age of digitalized collections, collections should be maintained at all, if it is possible to view cultural assets virtually from every conceivable angle, and in 3D quality! "I regard it as a duty, together with the Center for Museums Collection Management in Krems, to counter this so-called deaccession and to raise awareness of the situation and the significance of collections. We want to work on making museums regarded as centers of research and science again."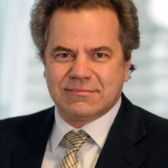 "
"The museum and archive world was not prepared for this."
Oliver Grau
Media artwork threatened
Oliver Grau, Head of the Department for Image Sciences at Danube University Krems, is preoccupied with how fundamentally the digital revolution is changing the emergence, documentation, analysis and preservation of cultural heritage. The professor has only recently published the standard work "Museum on the Move" (de Gruyter 2017) which deals with the repercussions of this transformation. How must museums and archives meet the challenges of digitally produced art, and how does the digital revolution influence traditional artifact collecting, research and education? Not only expert circles know that media art – still rarely presented in art museums – is even more rarely preserved.
This situation is alarming in that we will lose the entire digital art of the last decades. It has existed for about 50 years and is predominately shown at festivals, for example the Ars Electronica in Linz. "As a rule of thumb: whatever is more than ten years old usually cannot be shown anymore or retrieved," explains the Krems art historian and media theorist. "This is a serious problem from a democratic-political perspective. Because media art reflects the issues of our times: surveillance, climate change, the virtualization of financial markets and the organic revolution." However, at the moment museums are hardly in a position to develop the technical know-how to do this. "The artwork is complex, and museum people fear having to install a techno park for which they don't have enough staff." Oliver Grau's advice is "software, for example, can be brought to modern standards by emulation. And with regard to the hardware, one doesn't need to hold on to old machines. With the artists' help, they can still stay true to the work. For example only keeping the interface in the case of interactive installations." Media art has developed very quickly over the past few years. "The museum and archive world was not prepared for this." In Germany, only the Center for Art and Media (ZKM) in Karlsruhe is capable of preserving digital art. "However, the ZKM only has one and a half places for digitalizing videos, and no resources to operate a representative collection," Oliver Grau underscores.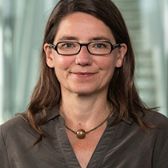 "
"Over the past decades, museum work around the world has shifted dramatically from 'collecting and preserving' to 'exhibiting and educating'."
Anja Grebe
Example USA
The well-networked professor has initiated a preservation concept with over 400 international scholars. "Not all of our institutions would have to change; it would suffice if just a few in the German-speaking countries teamed up in a competence network to at least preserve the most important digital works of art, and to clarify the technical and art history-relevant questions to do so." An example already exists in the USA: New York and Californian museums such as the San Francisco MoMA or the Withney Museum of American Art have teamed up to purchase digital art.
Collection group 'Software'
Researchers at the Technical Museum in Vienna also dream of preserving digital art, says Martina Griesser-Stermscheg, head of the department of these collections. "We may sometimes collect the software to our hardware, but are still a far call away from establishing an own "software" collection group. This is mainly a question of knowing how to do it. The next generation is already at the starting line, with universities offering more and more training in this direction." The crux of every collection concept, and hence also for actively developing collections further, is a future-oriented strategy. "We are continuously updating our permanent exhibition," says Martina Griesser-Stermscheg. "Our exhibition strategy consists of displaying contemporary products in more than half of the new exhibition spaces, i.e. not only objects from the historical collection."
Griesser continues: "In principle, we work at two levels with our new arrivals: we examine their applicability for the permanent exhibition, and study them even if the future significance of these objects is not relevant at all yet for today's audience. For example, we not only collect locomotives and cars, we also follow the latest developments in mobility research. The classic means of transportation such as rail, road and air, are changing. Today it's about intermodal traffic, the combination of different means of transport within one single travel chain."
Thus, museums in the internet age are facing many new challenges. Mise-en-scène is called for; the material makeup of many objects is more complex, and hence more difficult to preserve. The framework conditions have changed so much that institutions are forced to critically reflect and re-orient themselves. But research should always remain the essential foundation.
---
Dr. Ute Strimmer is Editor in Chief of the German journal "Restauro".
---
Anja Grebe
Univ.-Prof. Dr. Anja Grebe is professor of cultural history and museum collections management at Danube University Krems, and is deputy head of the Department for Art and Cultural Studies. Grebe studied French literature, history, art and media science at the University of Constance and at Université Paris-Sorbonne.
Oliver Grau
Univ.- Prof. Dr.habil.Dr.h.c. Oliver Grau, MAE, is head of the Department for Image Sciences, and chairs image sciences. He holds the first chair of image sciences in the German-speaking countries. His latest book "Museum on the Move" (de Gruyter 2017) deals with the digital transformation of museums.
Martina Griesser-Stermscheg
Mag. Dr. Martina Griesser-Stermscheg is head of the collections department at the Technical Museum Vienna. She studied preservation and restoration at the University of Applied Arts, Vienna. She researches museology, museum and exhibition history, museum practice and knowledge production.