2018 is the year of the European cultural world heritage. Is it possible that cultural heritage can form identity beyond boarders? Is identity the one and only question?
By Cathren Landsgesell
"The minute I switch on the machines everyone gets enthusiastic," says Maria Wiesinger. Maria Wiesinger is actually a textile worker. Since four years she guides visitors through the "vital textile museum" in Groß Siegharts, a little commune in the Northern part of the Waldviertel nearby the Czech boarder. "The machines" are looms and weaving devices from the 19th and 20th century, powered by transmission, currently operating and exhibited in the museum in Groß Siegharts; next to manually operated looms, which mark the origin of Waldviertel's textile industry and were brought into the region in the 18th century. Visitors of the museum can purchase ribbons and cloths woven on these weaving machines. "Many visitors are baffled to see how a piece of cloth, mostly taken for granted, is produced in reality; to observe the production procedures and every single work step it takes", says Maria Wiesinger.
2018 is a good year to display a cultural heritage such as Waldviertel's textile work, because of the "European Year of Cultural Heritage", in short "EYCH". The European Commission initiated the EYCH as a theme year under the motto "Sharing Heritage". Since 1983 theme years have existed at irregular intervals. This year, EYCH aims to show the great diversity of Europe's cultural heritage and at the same time make the common ground of this heritage visible. But can there be such a thing as a European cultural heritage?
Local unique expression
"Cultural heritage usually reflects a local or regional expression. As a product of distinguished exchange processes every cultural heritage never was and never will be nationally or regionally limited. That's what binds Europe." Uwe Koch, Head of the German National Committee for the Protection of Monuments, coordinates the implementation of the Theme Year in Germany. From his point of view to experience diverse European or even global origins is difficult. "If you go into a village church and see a baptismal font from the 12th century, you may be able to discover the imagery that refers to Byzantium or another region, apart from its local significance. The message is profounder than commonly perceived. In the course of the theme year we would like to inspire people; invite them, to 'discover and to look again'''.
Uwe Koch has high hopes for the year of cultural heritage. The chances of attracting the interest of a large audience seem achievable, especially by virtue of experts and laymen whose interest has already become apparent. "When referring to 'cultural heritage' we also claim to reach society in a broader sense regarding the social, cultural and generational aspect." The European Theme Year is open to all varieties cultural heritage manifests, whether architectural, archaeological, immaterial or industrial. Germany sets its focus on architectural heritage.
From a historical perspective, one could claim "cultural heritage" as a 19th century invention. During the "century of history", as the French philosopher Michel Foucault phrases, many European countries, Germany in particular, sought to strengthen the nation's creation throughout a 'national' cultural heritage. "That does no fulfill the essence of cultural heritage and jet is constructed," says Uwe Koch. Thus, the 19th century Gothic was identified as a "German style" and the completion of Cologne Cathedral by 1880 in neo-Gothic style became a national task. "This is very daring, because Gothic in particular was created in European coexistence," says Uwe Koch. "National boundaries are principally unsuitable for classifying a cultural heritage, because over the centuries they have always changed."
"
"In the course of the theme year, we would like to inspire people; invite them, to discover and to look again."
Uwe Koch
Essential: Voluntary engagement
Besides official bodies, countless volunteers, associations and groups contributed to EYCH's success after being invited to provide ideas for projects and events; their contribution, and staging what has been done in terms of the European cultural heritage over the years, was visualized for the first time: "In Germany we are experiencing a mobilization beyond our expectations," says Uwe Koch.
The "Vibrant Textile Museum", founded in 1988, is based on a great deal of such voluntary commitment: the fact that the museum opens twice a week is partly due to Maria Wiesinger, who can operate the machines, and the association funding the preservation by collected donations. Since the Thayatal cycle path on the route of the former Thayatal Railway has been completed, many more visitors have come after all.

Today up to 2800 inhabitants live in Groß Siegharts in the Waldviertel region. Its cultural heritage indicates far beyond its small size: since the early 18th century it has specialized in strip production, and until the late 1980s it was an important center of the textile industry within Europe. Founded in 1848 the company Silberbauer in Groß Siegharts, is still one of the leading manufacturers of special technical tapes for mechanical engineering and automotive engineering and remained as a family business.
In the museum, these days of old are experienced as a history of everyday life, and set into the present: Displayed are the looms that Johann Graf von Mallenthein brought to the village of Groß Siegharts around 1720, reconstructions of weaving houses in which the workers from all over Europe produced ribbons and yarns in the publishing system, among others for the Kaiser's Ostend Company. The basic features of the first worker's modest houses are still preserved in Groß Siegharts today; after visiting the museum the settlement structures, created by Mallenthein, become suddenly easily recognizable. Groß Siegharts underlines its European industrial history, and strives to visualize it in a lively manner. But does a cultural heritage always have to be tangible?
Cultural values remain
"No," says Mechtild Rössler. "Experience ability" is not a category for her. She is the Director of the UNESCO World Heritage Center, the organizational unit responsible for the implementation of and compliance with the 1972 United Nations World Heritage Convention, and oversees the list of in total 1,073 sites worldwide, which are UNESCO World Heritage and/or UNESCO World Natural Heritage Sites. "A World Heritage Site retains its value, whether you can see it or not." In fact, not all UNESCO World Heritage Sites can be seen. Some are located underground; others may not be entered for conservation reasons, such as the Scottish archipelago of St. Kilda, which is a world cultural and natural heritage site. A multimedia visitor center on an adjacent island, to the local population also "very important", as Mechtild Rössler explains, displays the history of the archipelago and in good weather you can look over to St. Kilda with the naked eye.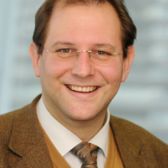 "
"If you put the often quoted cheese bell over a cultural heritage, you can no longer pass it on to future generations as a living heritage."
Christian Hanus
Does one thus rather create monuments than cultural heritage? "Of course, the danger of museumization appears repeatedly," says Christian Hanus. He heads the Department of Building and Environment at Danube University Krems. Development has to be made possible, says the architect. "If you put the often quoted cheese bell over a cultural heritage, you can no longer pass it on to future generations as a living heritage." As an example, the region Wachau proves that material and immaterial cultural heritage belong together in order to support each other: The technological achievements in viticulture support the traditional management of the historical cultural landscape, which would be so difficult to maintain without this economic foundation.
From Hanus' point of view, staging cultural heritage might lead to an increased understanding of history. Carnuntum, for example, the partly rebuilt Roman settlement in Lower Austria, he therefore assess positively, even though it can come across as some sort of Roman Festival: "Although this has little to do with monument preservation, I see this as a didactic act of conveying the historical context of a monument in a vivid way. This can intensify the appreciation for cultural heritage in general."

"No need to protect every village church"
Among other things Mechtild Rössler has to deal every day with what is considered a world heritage site and what is not. In a sense, defining cultural and natural heritage is her daily bread. Only what is of extraordinary, universal importance will make it onto the World Heritage List. "It's a selective list; definitely not about every country protecting its world heritage and every village church." 21 representatives of the 193 signatory states meet, representing the World Heritage Commission, regularly to decide on the World Heritage Sites. Therefore Mechtild Rössler was to be met in Bahrain at the end of June. Aside other agendas, the meeting dealt with Vienna's state of conservation in being a world heritage site. "One fundamental misunderstanding is that cities particularly believe once they have achieved the World Heritage status, they can continue just as before. But this is not the case. "As all sites, they have to abide by the rules." Vienna is already on the "red list" for the second time due to the planned high-rise building on Heumarkt. UNESCO had already considered delisting in 2001 and 2002.
Discontinuations are rare. In 2009, Dresden's Elbe Valley lost its World Heritage status due to the so-called "Waldschlösschen Bridge". This year the historic center of Shahrisabz in Uzbekistan, presumably dated in the 3rd century BC, might be removed from the list. Mechtild Rössler: "It is very unusual to repaint a site. However, investors, real estate developers and urban developments, who do not take World Heritage into account, are an ever-increasing problem, especially in historic city centers".
"
"It's a selective list; definitely not about every country protecting its world heritage and every village church."
Mechtild Rössler
Actually the status as a World Heritage Site is an asset for the cities. Mechtild Rössler reports Le Havre has increased its tourism by about 25 percent within a year since the French city has been on the World Heritage List. However, what benefits cities on the one side can on the other side again become a threat to their cultural or natural heritage. Nevertheless many cities apply for admission. Dubrovnik, like Venice, both small towns suffer from the thousands of visitors coming in via cruise ship. "This is going in a direction that is no longer justifiable," says Mechtild Rössler.

States refuse to pay
A major problem for UNESCO is the lack of money: while the list of World Heritage Sites is growing year by year and their threats, including climate change, are increasing each year, the resources of the World Heritage Fund remain essentially unchanged. "All the states want more World Heritage sites, but they refuse to pay more. The number of projects funded by the EU or private donors is growing."
Maria Wiesinger would like to bring "her" museum more into the present, by integrating more materials and objects on the current situation of textile production for instance, to feed statistics on the working world or further developments of weaving machines: "You have to preserve the heritage, that is important. However, we should display the development up to this day. The textile industry has not completely disappeared from the Waldviertel; and maybe it'll return one day – nobody knows. "
---
Christian Hanus
University Professor Dipl. Arch. ETH Dr. Christian Hanus studied architecture at the Swiss Federal Institute of Technology (ETH) Zurich and is specialized in the fields of monument preservation, solar architecture and building materials science. Since 2013, the Dean of the Faculty of Education, Art and Architecture at Danube University Krems, heads the local Department of Building and Environment.
Uwe Koch
Dr. Uwe Koch heads the office of the German National Committee for the Protection of Monuments (DNK) in Berlin. For many years he has been directing the department for monument preservation, monument protection, museums, memorials and commemorative culture at the Brandenburg Ministry of Culture. As a nationwide professional and political forum, the DNK forms an institutional bracket for all players in the field of monument protection and preservation in Germany.
Mechtild Rössler
Since 2015 Dr. Mechtild Rössler is the Director of the UNESCO World Heritage Centre in Paris, of which she was Deputy Director before. The geoscientist has been working for UNESCO since 1991 and has, among other things, helped to develop the concept of the "cultural landscape", enabling to include not only buildings or ensembles on the World Heritage List.
Maria Wiesinger
Maria Wiesinger has completed a vocational training in textiles and conveys the industrial cultural heritage of Groß Siegharts to visitors of the "vibrant Textile Museum".