University-based academic continuing education is pursued worldwide, yet funding is distributed unequally and its social status varies. Taking a closer look at other countries and continents.
By Eva Stanzl
Tycho Brahe was an outstanding observer. The scope and accuracy of his astronomical observations, which he carried out without telescopes, influenced the scientific ideal of later generations. On the evening of 11 November 1572, he and his sister Sophie spotted the first supernova in the night sky in the constellation of Cassiopeia. The discovery that even fixed stars are mutable turned the prevailing Aristotelian view of the world, according to which changes only occurred on Earth, upside down.
While Brahe studied the positions of fixed stars and planets over a period of 40 years in a world that gave him the time for these disruptive discoveries, scientific work today is changing at an increasingly rapid pace. In research, there is a kind of compulsion for permanent publication of work; in professional life, on-going digitization steadily shortens up the half-life time of knowledge. Anyone who wants to keep pace must prove an ever greater and increasingly natural willingness to change and learn. "It is not 'dead knowledge', but participatory knowledge needed to solve problems creatively that is in demand in global competition," notes Werner Lenz, an education researcher, in a report "Lifelong learning in the knowledge society" issued by the Organisation for Economic Co-operation and Development (OECD). Consequently, it is no coincidence that new scientific degrees are being awarded repeatedly in all fields of management.
Change of scene to Danube University Krems. In the university's seminar room Peter Filzmaier, the renowned political scientist gives a lecture on the critical discourse on democracy. Working academics, academics and experienced professionals fill the auditorium, most of whom are in their forties, but some are older or younger. They acquire academic qualifications intending to further their careers in completing the university courses as a Master or holding the degrees "Academic Expert" or "Certified Programs".
More than half of the approximately 8,000 students at Danube University Krems, which was founded 25 years ago this year, draw upon at least 10 years of professional experience and already have a higher education degree. Others are studying here for the first time. Although Danube University Krems generally requires a completed basic course of studies, prospective students "with equal professional qualifications" have the opportunity to enroll. It is for those the university course brings not only professional advancement, as well as a new life experience. To experience the meaning of thinking scientifically, falsifying, questioning, and expanding individually the mind by feeding it fresh knowledge, and enjoying moments of insight. At Danube University Krems all people should have the opportunity to do so.
Education for all the people across the world
The intention to make education accessible to everyone in society is shaped by the spirit of the Enlightenment. Henri Grégoire, the founding father of the Conservatoire National des Arts et Métiers (CNAM), made no less a demand of his institute, which he founded during the French Revolution in 1794, than "education for all and everywhere" or "omnes docet ubique". The university, which today is one of the most prestigious in France, was the first to pursue a professional training mission. Grégoire was a member of the National Convention and an emblematic figure of the French Revolution. Since the end of the monarchy also meant the end of mercantilism, he wanted to set up "an exemplary national industry" through education. Even today, the CNAM's courses of study combine basic and applied research. According to Olivier Faron, the general administrator, all the courses of study combine academic knowledge with professional skills, from professional training to advanced training.
"
"Our focus is on lifelong learning reaching from cradle to the grave"
Tan Eng Chye
Austria organizes lifelong academic continuing education in a different way. It is a fundamental task of all public universities, but currently plays only a minor role in terms of the overall quantity of continuing education. According to Statistics Austria, 15.8 per cent of the population pursue continuing education, but only 2.6 per cent or 20,144 students in courses at public universities and 50 per cent of those at the University for Continuing Education Krems. More than half of students aiming for a master's degree in academic continuing education in Austria study at the University for Continuing Education Krems. This means that the societal responsibility for continuing education is not primarily assigned to universities, but is left to other institutions. In contrast to universities, however, these institutions are often not free of profit-oriented interests and are not obliged to meet the high quality standards of public universities.
Future of the LLL strategy left open
The policy makers wanted to change this. In 2011, the "LLL:2020 Strategy for Lifelong Learning" was outlined. 2020, so this year, was defined as the target year. Whether the targets have been achieved shall be evaluated this year. A follow-up strategy is not yet in sight. The goals are broadly defined, ranging from strengthening pre-school education, equal opportunities in the field of initial education, making up for basic qualifications free of charge, and continuing education and training measures to ensure employability, up to post-vocational training. However, the issue of equal opportunities in initial education and training is likely to be missed. According to the OECD study "Equal Opportunities in Education" (2018), a worker's daughter still does not meet the same opportunities as a son of a female professor. Austria's and Europe's human capital is threatening to fall behind because it is not sufficiently promoted.
Commitments in the Asian region
Asian countries act differently. Countries such as Singapore, with the lead in almost all rankings in education, invest millions in continuing education courses, especially at universities, to increase people's skills and thus to have the ability to set the tone in knowledge-based society. Since 2015, the 400 million euro city-state's "SkillsFuture" program has been covering 70 per cent of the fees for academic continuing education for people up to 40 years of age, and 90 per cent for people over 40. The scope of the program is comprehensive reaching from career entry courses and retraining, to higher qualifications and university courses. "We focus on lifelong learning - from the cradle to the grave," summarizes Tan Eng Chye, President of the National University of Singapore (NUS), one of the world's top 20 universities, which celebrates its 115th anniversary this year. However, "the pressure on young people to perform weighs heavily", he adds.
"Education in Asia is generally more competitive because it is seen as a means of societal advancement. Academic and professional achievement translate into social status for families and individuals, and this mirrors social norms," explains Leonie Nagarajan, Director of Education at the Asia-Europe Foundation (ASEF) for intercultural cooperation between the two continents. "The best universities are in competition with one another, which means that the young are also competing with one another, while their parents have full-length discussions about tuition fees and subjects and continuing education", says Nagarajan.
Europe has a different way of thinking
In Europe, on the other hand, studies and continuing education are perceived more as an individual achievement and part of one's own self-discovery. "Here, the goal is to acquire a comprehensive general education with simultaneously promoting talents. At the same time, excellence in Europe has a rather negative connotation. Being a geek is not desirable," says Nagarajan.
Thus, continuing education should be enjoyable rather than exhausting. The Oxford University Department for Continuing Education seems to have acknowledged this. Its website reads like a gourmet temple of knowledge, with a menu that not only offers everything you want, but also opens your eyes to new opportunities for spiritual immersion. From diploma courses to bachelor's and postgraduate studies and professional qualifications, those interested can acquire everything worthy of a University of Oxford degree. The courses offered range from languages to archaeology and creative writing, from data processing, nanotechnology and urban development to economics and continuing education in health professions, suitable for people of all ages from all over the world.
Similar to Danube University Krems, Oxford offers a combination of classroom and online teaching, although the online offer was expanded due to the Corona crisis. "Virtual classrooms", for example, are weekly, interactive online small group seminars, while "Curious Minds" is a podcast series in which experts report live on their work areas. Oxford has recognized the signs of the times.
The Oxford Department for Continuing Education draws on a long tradition as well. While the Empire reaped the fruits of the industrial revolution, bitter misery prevailed at the other end of the spectrum. In the slipstream of social and educational reforms by Queen Victoria, dedicated professors, tutors and students started a movement at the oldest English-speaking university some 140 years ago to promote an educational program for non-students. The reformers proposed to the university council that "academic education be offered to sons of parents" whose "incomes are too low for the current cost of studying for first-year students". However, the initial intention was to educate candidates for the clergy. Benjamin Jowett, master of the university's powerful Balliol College, finally recognized it as a shortcoming that "not even one twentieth of the talent and ability in this country goes to university". In 1868, he opened his college to "all men of academic ability" and established a network of continuing education throughout Britain, which was soon open to women.
Budget constraints
However, the Department for Continuing Education is more or less unique in the United Kingdom. "Oxford is more resilient simply because of its independence and position in the university landscape. That is why we have been able to maintain this offer. Only Cambridge has a comparable unit, but it is smaller," says Adrian Stokes, Deputy Director of the Department, referring to dramatic budget cuts at the universities: "Particularly in the recent past, it has become increasingly difficult for other universities that had set up similarly structured courses. They had to either close down or downsize their departments, partly because professors were concentrating on publishing rather than teaching in organizational units that were no longer financially backed up".
Germany faces a similar difficulty. Unlike in Austria, no publicly funded university dedicates its curricula exclusively to academic continuing education. Consequently, the academic personnel for basic studies cover the segment virtually part-time. Moreover, this is not always popular.
"It is indeed the universities and universities of applied sciences' task to provide academic continuing education, but the focus is on study programs for high school graduates," explains Walburga Freitag, from the German Center for Higher Education and Science Research in Hannover.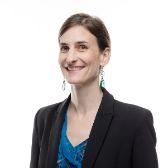 "
"Education in Asia is generally more competitive. In Europe, the goal is to acquire a comprehensive general education with simultaneously promoting talents."
Leonie Nagarajan
According to the 2010 Bologna reform, universities are responsible for continuing education master's programs. "Initially, academic continuing education was happy to be given responsibility for this type of master's degree, because it opened up the option of earning academic degrees," Freitag says, and thus to get out of conducting small-scale certificates. "However, no fees are charged for consecutive masters within the regular study program, while continuing education masters are subject to fees". Thus, continuing education programs are private property. Those who develop them are obliged to calculate full costs.
"It would be necessary to do societal cultural work to show that academic continuing education is a value worth investing," the expert emphasizes. In view of the general conditions, the offer of academic continuing education in Germany is taken up with similar restraint as in Austria, where over 97 per cent of continuing education measures are not carried out within the university framework.
Inadequate answers
Apart from the demanding situation the pandemic causes, digitalization, automation, migration, an aging society and exponentially accelerated cycles of change in the competitive environment pose major challenges for society and politics. The education system provides only insufficient or delayed responses to the structural changes and upheavals. In view of the complex challenges involved, the commitment to an educational qualification to prepare for a career does not go far enough, indeed it seems anachronistic in view of the rapidly changing framework conditions of the economy and society. Wouldn't it be negligent to have to look back in 2030 on having ignored the necessities and missed opportunities in developing continuing education in Austria? After all: The commitment to continuing education and its development is at least recorded in the current government agreement.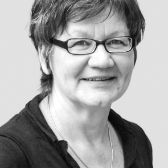 "
"It would be necessary to do societal cultural work to show that academic continuing education is a value worth investing."
Walburga Freitag
In the years to come, Danube University Krems will continue to act as a patron of continuing education in the university landscape while standing opposite of education policy, and to play an ever greater role as a partner for people on their professional path. According to an approach shared by Danube University Krems a commitment to intensify university continuing education should also be supported by a larger funding contribution from the public sector. For example, if working people regularly complete modules, the costs of lifelong continuing education should be at least partially covered, similar to the situation in the primary and secondary education sector. A knowledge society requires measures that enable lifelong learning.
This is certainly also about conveying how to deal with the uncertainty of a world that has become very complex. All we can do to reassure ourselves is firstly to be aware that certainty is deceptive in most cases and secondly to take steps to arm ourselves to deal with uncertainty and complexity. Anyone who continually trains on a scientific foundation is prepared.
Eva Stanzl works as science editor for the Austrian paper "Wiener Zeitung" and is chairperson of "Klub der Bildungs- und Wissenschaftsjournalist*innen Österreichs".
---
TAN ENG CHYE
Prof Tan Eng Chye is the president of the National University of Singapore (NUS). He studied mathematics at Yale University, USA. NUS, the oldest university in Singapore, is listed regularly among the top three universities in the Asia-Pacific region.
LEONIE NAGARAJAN
Leonie Nagarajan is director of the Education Department of the international non-profit organization Asia-Europe Foundation. Her department dedicates its work to political dialogue and capacity building in the field of education. It monitors the education policies of 51 countries in Europe and Asia.
ADRIAN STOKES
Adrian Stokes is a fellow emeritus at Kellogg College, University of Oxford. Until September 2020, he was director of the Department of Professional Development, Department of Continuing Education, University of Oxford, deputy director of the Department and Head of the Graduate School.
WALBURGA FREITAG
Walburga Freitag is deputy head of the Department Governance in Higher Education and Science at the German Centre for Higher Education Research and Science Studies (DZHW). In addition, the educational scientist and sociologist heads the evaluation of the German federal-state competition "Aufstieg durch Bildung: offene Hochschulen" (advancement through education: open universities).
Weitere Artikel dieser Ausgabe