Friedrich Faulhammer, Rector of Danube University Krems, talks about the importance of university-based continuing education for the future of society, the significance of digitization and the university's plans.
Interview: Roman Tronner
upgrade: In 2019, Danube University Krems was included in § 6 of the Universitätsgesetz 2002 (University Act 2002). How do you rate the significance of this?
Friedrich Faulhammer: An important signal was set regarding the significance of continuing education as one of the key aspects of the future, and at the same time the path Danube University Krems has taken in recent years as well as its institutional importance in the Austrian higher education sector. University-based continuing education has achieved a high level of recognition in the past 25 years.
Has continuing education become more important today than it was 25 years ago when the university was founded?
Faulhammer: Lifelong learning has always been necessary in the professional world as a regular update of knowledge. But, this is particularly noticeable under today's rapidly changing conditions. However, around 97 per cent of those who continue their education in Austria do not attend a university. Consequently, a large amount of potential and knowledge remains unused for continuing education at the universities. In this context, I would like to mention that the focus is to change from initial education to regular continuing education. It is our opinion, as a university for continuing education that scientific continuing education should largely be carried out at universities. The knowledge, our extra-occupational students acquire for example here at Danube University Krems, is directly applicable in their professions and work processes more quickly compared to an initial academic education. This is an excellent approach to effectively come to innovations and achieve direct social impact.
Why is it so important that continuing education is carried out at universities?
Faulhammer: Non-university institutions generally do not share the same organizational characteristics as universities: for example, to contribute to the prosperous development of society, as required by university law, to pursue high quality standards or to be able to build on an essential characteristic of a university being the unity of teaching and research. This unity results in research- and evidence-based knowledge. To put it bluntly, one could say that the research conducted at universities makes the difference between academic and non-academic continuing education.
What do you see as the future of continuing education?
Faulhammer: We have as part of our reflections on digital transformation, for example, set up an international think tank together with scientists from America, Asia and Europe. There, we will discuss on how to shape a future structure for academic continuing education at universities. One consideration is to downsize, to design programs easier accessible, and to consider the student's requirements even more. An enhancement of a modular-designed structure of teaching is necessary, as well as organizing finances differently in terms of more public funding for continuing education. Currently, continuing education is largely a private matter. It is therefore important to gain more public financing, because every Euro invested returns several times over in the form of innovation and greater deal of competitiveness.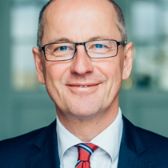 "
"We want to push the development of the system continuing education ahead."
Friedrich Faulhammer
Danube University Krems stands for transdisciplinarity. What lead to this approach?
Faulhammer: There is an amount of strong arguments laying out the fact that nowadays difficult, complex questions and societal challenges are not to be answered monodisciplinarily, but rather in an interdisciplinary way. Transdisciplinarity takes it one step further: new knowledge is also generated in application; the approach of transdisciplinarity is to incorporate this knowledge into the scientific process of overcoming issues and finding solutions. As a university for continuing education, we also have a great advantage through lecturers coming from business, administration and NGOs, etc., and vice versa through extra-occupational students, because they deliver a lot of knowledge derived from their every day working life and thus enable knowledge and competence at a high level of transfer. We are also developing transdisciplinarity with regard to methodology in order to make significant contributions to master current and future societal challenges. With following this approach of transdisciplinarity, Danube University Krems has a distinctive element among the universities in Austria, which is even unique at the overall institutional level. We see ourselves as a hub of transdisciplinarity in many areas.
This year is the target year of the LLL:2020 strategy. What steps are to be taken now to promote the concept of lifelong learning?
Faulhammer: The European framework documents already exist for a new national LLL strategy, and to anchor academic continuing education more firmly will be relevant - we as a university for continuing education will be very happy to play a part in this process. After all, the universities have the advantage and ability to contribute to the LLL strategy in the conception, implementation and through accompanying monitoring in research. It is apparent that an evaluation after 10 years, as handled so far, is not sufficient. Shorter intervals are needed, as in the initial phase of the Bologna Process, in which the implementation phases were evaluated politically and countermeasures were possible. For the LLL strategy, this means that in addition to a clearly drawn target and the evaluation of the measures implemented, a regular follow-up is necessary. The topic continuing education is part of the current federal government's program and a further development of the LLL strategy was defined.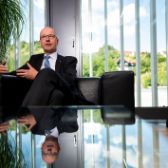 "
"Digital technologies unfold positive effects when they are used by means of reflexivity as social, collaborative and self-empowering instruments."
Friedrich Faulhammer
Austria's public universities are pro-actively facing up to digitization. What does Danube University Krems emphasize, especially in teaching?
Faulhammer: In 2019, we adopted the key strategy "Stronger Consideration of Digital Transformation Processes" within our strategic framework. The aforementioned think tank on the future of continuing education, for example, is part of it. In the field of digitization, Danube University Krems can draw on a high level of experience in dealing with digital educational technologies, as their use is part of our blended learning model - the interlinking on-campus and online teaching. Digital technologies unfold positive effects when they are used by means of reflexivity as social, collaborative and self-empowering instruments. The question is not to digitize all processes, but rather to shape digital change well-considered. In this respect, critical reflection is very important.
Based on the positive experiences, we will stick to blended learning. The studies at Danube University Krems will remain a combination of on-campus and online teaching. In the course of on-campus teaching for instance, discussion and discourse can be carried out more effectively than through digital forms. In general, students drop-out at a higher rate when attending only online teaching. However, digital technologies enable a different perspective on the term location, because the physical "place" of a university with its concepts of being physically present and location will need a new definition for the future.
The professional world is changing, and with it the demands on education. Experts discuss short programs, so-called "micro-credentials" as an answer. How is Danube University Krems participating in this development?
Faulhammer: We already offer short programs, namely Certified Programs. With modular-designed teaching formats, we are heading towards the discussed "downsizing". It is understood that short programs need to have substance, because the focus is on specialization, not on abbreviations. However, modularity requires that the legal frameworks catch up in Austria. Currently, the only format for continuing education available is the university course. Thanks to the Ministry of Science who has recognized the relevance of continuing education. The Ministry has also recognized the need to adapt the Universitätsgesetz (University Act) 2002. Apart of finding suitable formats, it is also a question of financing. Fees currently finance continuing education. If we intend to expand continuing education, we must consider new methods of financing. Not only should the public sector finance initial studies, it should also invest in continuing education. Positive effects on innovation and labor market policy would result. The fact that the Ministry of Science has assured in future to cover 50 per cent of Danube University Krems' budget from the university budget is encouraging. As a result, this will not only thrive research developments, that are essential and central in order to address current challenges even more effectively, but also, for example, enable scholarships for students.
Danube University Krems believes that it is particularly effective delivering an impact on society. What is your understanding?
Faulhammer: The societal impact of scientific continuing education manifests itself above all in the higher qualification of individuals and therefore society. Consequently, competitiveness and innovative strength are increased. Hence, it is crucial that continuing education leads to knowledge, subsequently applied directly and innovatively to society. Addressing societal challenges in teaching and research consistently is another aspect of social effectiveness. Furthermore, we offer access to university-based continuing education not only to academics with a bachelor's degree and above, but also to people with a comparable level of education and competence or with professional experience. This is a contribution to social mobility.
Where do you see Danube University Krems in five years?
Faulhammer: We want to focus our efforts on developing the continuing education system in the Austrian higher education and innovation area, and lead clearly in this field. We also agree to do this in and for Universities Austria (uniko, Österreichische Universitätenkonferenz) since becoming a member in 2019. In five years, scientific continuing education will play an even greater role in the education system. Future goals are to intensify the research performance, to improve the quality of teaching and to strengthen research-led teaching. The expansion of PhD studies, a higher proportion of women in management positions and the extension of international activities and cooperation are additional further goals.
Finally, what role will continuing education play in 2050?
Faulhammer: It will play a key role in education and form an indispensable pillar of prospering societies. Continuing education will be a permanent and natural part of adult and working life, and university education will be the rule, not the exception.
---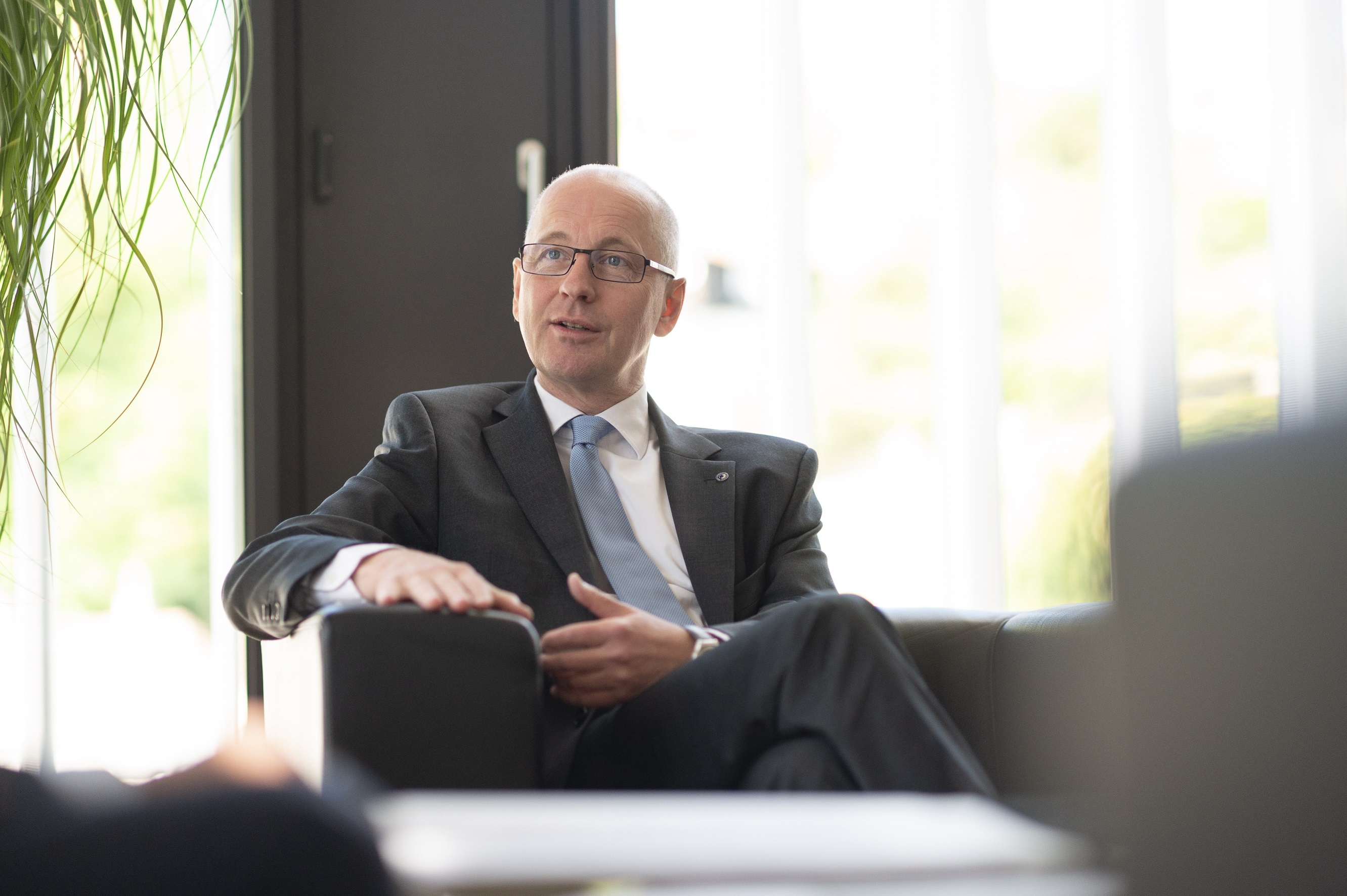 Friedrich Faulhammer has been Rector of Danube University Krems since 2013. The law graduate was previously Secretary General and Head of Section at the Federal Ministry of Science and Research, where he played a key role in shaping Austrian and European university policy. In 2017 and 2018 Faulhammer served as President of the Danube Rectors' Conference, a network of about 70 universities located in the countries of the Danube region. In 2018 he was appointed to the Board of the Ludwig Boltzmann Society and in 2019 to the Board of the Institute for the Danube Region and Central Europe.