In order for companies to continue to be able to hold their own in dynamic markets, they must adapt quickly and flexibly to new conditions. To be successful here, the quality of content and the acceptance of change processes are two important ingredients.
Fundamental changes in organisations require a sustainable change of action and cooperation patterns at the personal level and are based on a conscious design of the process level.
The aim of this comprehensive training is to show the dependencies between strategic planning, change and sustainable economic success. Different approaches, tools and methods of change management are taught. Beginning with the business management-oriented procedure up to the classical organisation development, which sets on long-term solutions with strong participation of the concerning ones. In practice, approaches that combine elements from both approaches are usually applied - this is dealt with in the course of study.
Target group
Employees from the Human Resource, Personnel and Organisational Development departments
Process and quality management, IT
Management assistants, junior managers, consultants and coaches.
Course option
Master of Science (Change Management)
Expert Program
Certified Program
Admission requirements
Study or work experience according to regulations
Study or work experience according to regulations
Study or work experience according to regulations
Learning format
Duration
4 Semester, part time
3 Semester, part time
2 Semester, part time
ECTS-Points
90
60
30
Course fee
EUR 14.900,--
EUR 9.900,--
EUR 5.400,--
Start
Winter semester 2022/23
Summer semester 2023
continuously possible
continuously possible
Language
German
German
German
Study location
University for Continuing Education Krems
Dr.-Karl-Dorrek-Straße 30
3500 Krems
Austria
Organizer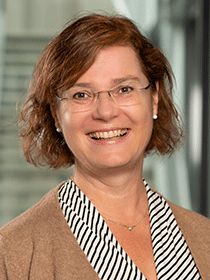 Questions about the study course?
Please feel free to contact us directly.