This unique program at the Center for Image Science enables students to profit from the knowledge and experiences of outstanding experts in the field of scientific and cultural exhibition and media makers. Participants will be presented with creative and organizational skills like tangible to virtual dramaturgy, audience engagement, and project management as well as with know-how about the financing, copyrights-management, problem analysis and solution models, and multimedia-based techniques of presentation.

The different characteristics of crossmedia realizations of special, permanent and traveling exhibitions are taught, supported by many case studies. Best-practice-examples of leading experts give thorough insights into contemporary trends and introduce students to new working fields with a special focus on immersive exhibit architecture, experiential worlds and crossmedia realizations.

International experts like Patrcia MUNRO, Christiane PAUL, Stefan IGLHAUT, Florian WIENCEK, Dr. Dieter BOGNER, Becky GILBERT, Enrique GUITART, Lev MANOVICH, Wendy COONES are brought together through this singular program – a network that combines historic vision with the latest knowledge about current developments and trends on a high level.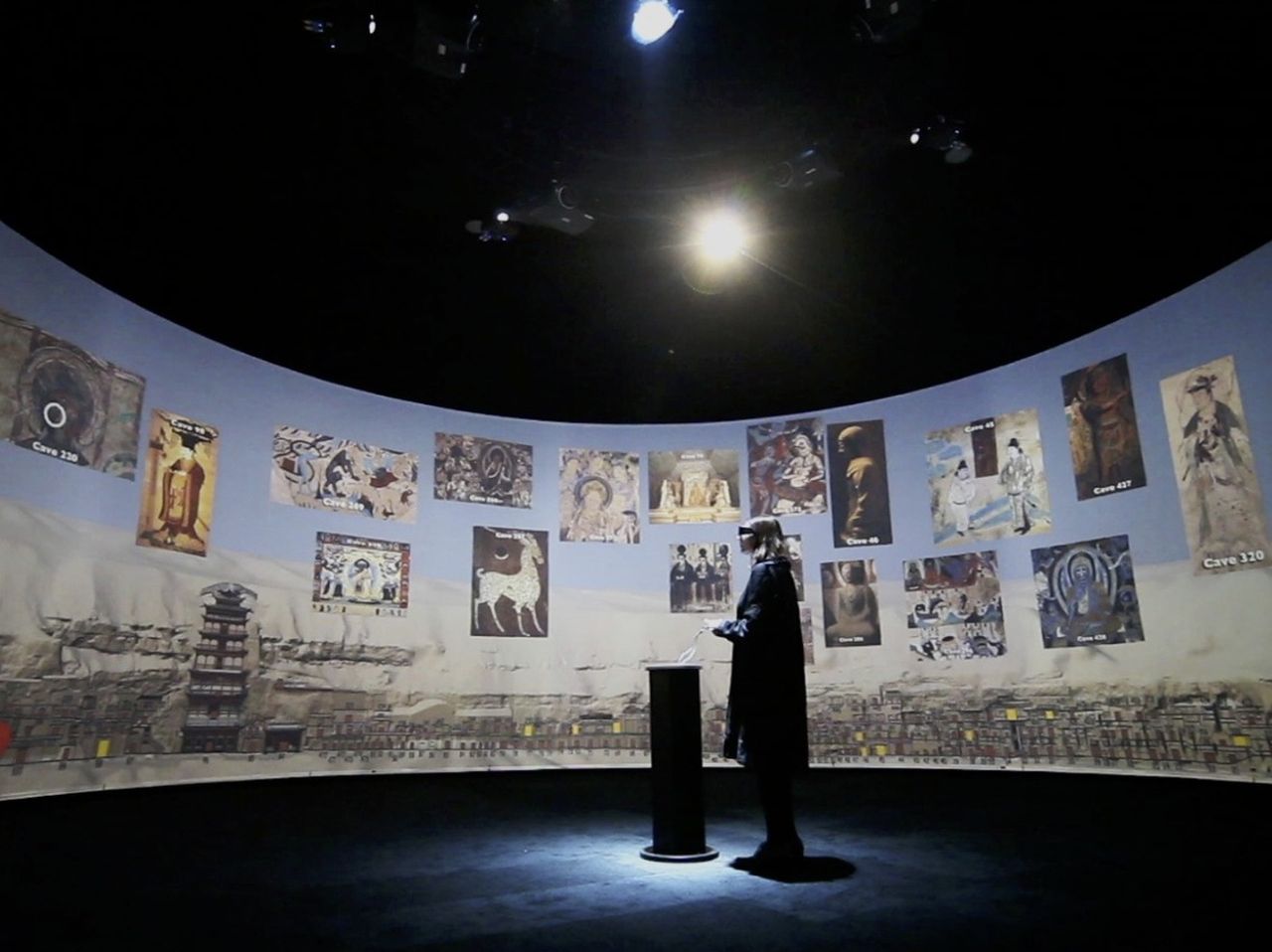 The certified program covers competencies for the professional assessment of chances and risks in contemporary crossmedia exhibition planning and shows how to apply these skills in concrete projects. By developing and completing a concrete project, participants get the opportunity to try out their own ideas in mediation and exhibition work. This way they are able to apply newly learned aspects of project management and their gained knowledge on the creative and theoretical components. There is plenty of opportunity for discussing exhibition issues with experts and for the individual specialization of knowledge. After completing the course, participants will be better equipped to undertake the project organization of developing and managing crossmedia exhibitions and experiential worlds.
After completing the Certified Program "Crossmedia Exhibition Development", an upgrade to the Master program is possible. The study program "Crossmedia Exhibition Development" can also be chosen as an elective for the Master program "Bildwissenschaft, MA" or as Specialization C for the Master program "Collection Studies and Management, MA". An upgrade to Academic Expert in Image Science is also possible subsequent to the completion of the Certified Program "Crossmedia Exhibition Development".
Target group
Staff in museums, collections / archives and similar institutions, promoters and curators of art, culture or science; staff in tourist or leisure learning establishments and anyone building or updating their skills in exhibition or multimedia project realization.
Course option
Certificate Program
Admission requirements
Study or work experience according to regulations
Learning format
Duration
2 semesters, part time
ECTS-Points
30
Course fee
EUR 4.500,--
Start
17 April 2023
Language
German or English
Regulation (Curriculum)
Study location
University for Continuing Education Krems
Dr.-Karl-Dorrek-Straße 30
3500 Krems
Austria
Organizer
Administrative assistance