The university course Digital Journalism, CP sees itself as an intensive, subject-specific short course of study that provides students with basic knowledge in the production of multimedia content through the networking of a scientific-theoretical approach and journalistic practice. Students acquire the different approaches, tools and tools of digital journalism by means of selected examples and in continuous exchange with experienced media professionals.
Target group
Journalists who would like to deepen their knowledge and people from all professional fields who would like to turn their attention to journalism.
Course option
Certified Program
Admission requirements
Study or work experience according to regulations
Learning format
Duration
2 Semester, part time
ECTS-Points
30
Course fee
EUR 4.500,--
Start
Winter semester 2022/23
Summer semester 2023
Language
German
Study location
University for Continuing Education Krems
Dr.-Karl-Dorrek-Straße 30
3500 Krems
Austria
Organizer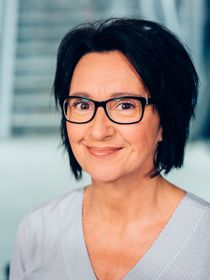 Questions about the study course?
Please feel free to contact us directly.