Embedded systems are central components of digitalization, automation and sensor systems, which are used in almost all areas of industry and society. They are a prerequisite for a sustainable design of our future. Especially for the current social challenges such as the transition of our energy system, the mitigation of climate change and the need for CO2 reduction or the circular economy, embedded systems represent a necessary basic technology for successful solutions.
Embedded systems already permeate our everyday lives. Intelligent control in our homes and buildings, automotive electronics and industrial automation are just a few examples. However, these invisible embedded electronic systems will further increase in importance in almost all areas – from the automotive industry to telecommunications, from industrial operations to healthcare and consumer electronics or from military and aerospace applications. For example, embedded systems can be used in environmental monitoring or even in the municipal sector for intelligent waste garbage cans or smart irrigation. Embedded systems with their sensor technology and automation are ultimately also the basis for the Internet of Things (IoT).
Embedded systems are an essential factor in keeping industry competitive and securing Europe's technological leadership. This course teaches practice-relevant competencies and represents a tailor-made training for the needs of industry and service providers to generate new added value through digitalization on a regional and international level.
At the moment this certified program is only available in German. (more information)
Target group
Professionals (with and without academic degrees) from industry and commerce who want to extend their education in the field of embedded systems.

Graduates of technical colleges and technical schools who want to specialize further for their career entry.

Career changers and re-entrants who want to acquire competencies for the design of embedded systems or who want to update their knowledge.
Course option
Certificate Program
Admission requirements
Study or an equivalent qualification according to regulations
Learning format
Duration
2 semesters, part time
ECTS-Points
30
Course fee
EUR 9.500,--
Start
Summer semester 2024, 7 March 2024, Krems
Language
German
Organizer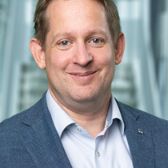 "
"Embedded systems engineers are urgently needed by industry. This training offers everything you need to build up skills highly in demand. Start your career with this vibrant certified program."
DI Albert Treytl
Scientific Director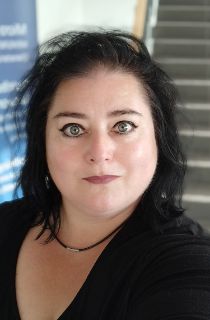 Questions about the study course?
Please feel free to contact us directly