Global Competences and Management
---
Please feel invited to join our online information events.
---
The university course Global Competences and Management imparts the knowledge and practice to meet the ever-increasing demands in professional life and especially in management: an understanding of global processes and local effects, diversity and inter-culturalism applicable in the fields of international mobility, cooperation and support of international partners and customers, and in project team's day-to-day collaboration in every corner of the globe.
How local interests are connected to the practical and working environment in business, politics and culture are demonstrated by imparting fundamental, central theoretical concepts such as globalization, diversity, culture and inter-culturalism. Methods of empirical social research provide the instruments to observe, analyze and evaluate complex contents and the fields of application from a scientific point of view. The course illustrates intercultural communication, diversity management, project development and implementation in intercultural teams using examples and various situations to put them into practice.
---
Applications for Summer term 2023 possible until January 31st, 2023.
---
Target group
Target group: individuals
in the middle, upper management;

who work in intercultural project teams and/or project management,

who plan to spend time abroad as part of their activities,

who offer their services to a heterogeneous target audience.
Course option
Master of Arts in Global Competences and Management
Expert Program
Certified Program
Admission requirements
Study or an equivalent qualification according to regulations
Study or work experience according to regulations
Study or work experience according to regulations
Learning format
Duration
4 Semester, part time
3 Semester, part time
2 Semester, part time
ECTS-Points
90
60
30
Course fee
EUR 12.900,--
EUR 8.900,--
EUR 4.600,--
Presence phases
Th-Su
Th-Su
Th-Su
Start
Summer semester 2023
Summer semester 2023
Summer semester 2023
Language
German and English
German and English
German and English
Study location
University for Continuing Education Krems
Dr.-Karl-Dorrek-Straße 30
3500 Krems
Austria
Organizer
administrative assistance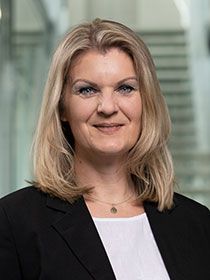 Questions about the study course?
Please feel free to contact us directly.