Pharmaceutical marketing and sales are currently undergoing huge changes. The demand for medical and pharmaceutical innovations is held in check by increasing health policy regulations. This change has massive repercussions on the pharmaceutical industry. New target groups for pharmaceutical products such a health insurance providers, cooperation networks between doctors and clinics are changing the health market.
Professional Key Account Management is considered the central answer to these challenges.
Some companies have already implemented it. However, all too often it is unclear as to what advantages professional Key Account Management can generate for the pharmaceutical industry.
Key Accounting in the Pharmaceutical Industry university course objectives
Structural changes, in particular purchasing associations and physician Ltd.s, are resulting in an increasing concentration of the pharmaceutical industry's customers.

Important measures to keep the companies competitive are therefore additional business skills as well as strengthening the personnel's competencies in the area of Key Account Management.

It has therefore become necessary to provide pharmaceutical industry employees with sufficiently advanced professional development.

This further education course also aims to deliver an introduction to management and to facilitate entry to further university courses. The intended higher qualification aims to upgrade the occupational image and improve career opportunities.
---
Cooperation partner of the program: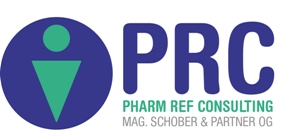 Course option
Certified Program
Admission requirements
Study or work experience according to regulations
Learning format
Duration
1 Semester, part time
ETCS-Points
22
Course fee
EUR 1.950,--
Language
German
Organizer
External partners
Place: Garbergasse 18, 1060 Wien