The university course prepares you for tasks in management positions, whereby communication is understood and imparted as a basic competence for leadership and management. The focus is therefore on the personal development of communication and management skills, which, in addition to specialist knowledge, are important in order to be able to act and make well-founded decisions as a manager.
The modules with a focus on communication range from communication psychology and conversation management to the presentation of corporate decisions, negotiation techniques and conflict resolution. Management modules deal with the basics of business administration and strategic corporate management. Especially as a manager it is important to understand the most important key figures and to be able to communicate them. Business plan, controlling and balance sheet analysis complement the focus on management. Other communication and management disciplines such as crisis communication, online marketing, personnel, innovation and change management can be chosen from a wide range of modules depending on your interests. The foreign module at the renowned University of Colorado (USA) takes internationality into account.
They are prepared for a well-founded exchange with the specialist departments of an organization or external experts. They can better assess opportunities and effects in an organization and its environment and react with appropriate measures and instruments.
Target group
Persons who are in management positions in organisations (e.g. team and project leaders) or who want to prepare themselves well for this and want to expand their communicative and economic competence.
Course option
Master of Science
Expert Program
Certified Program
Admission requirements
Study or work experience according to regulations
Study or work experience according to regulations
Study or work experience according to regulations
Learning format
Duration
4 Semester, part time
3 Semester, part time
2 Semester, part time
ECTS-Points
90
60
30
Course fee
EUR 14.900,--
EUR 9.900,--
EUR 5.400,--
Start
continuously possible
continuously possible
continuously possible
Language
German
German
German
Study location
University for Continuing Education Krems
Dr.-Karl-Dorrek-Straße 30
3500 Krems
Austria
Organizer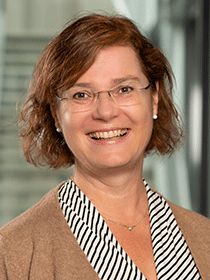 Questions about the study course?
Please feel free to contact us directly.