Lean Operations Management is based on the fundamentals of the "Toyota Production System". The core idea is to ensure a waste-free value chain for the production of industrial goods and the provision of services. This goal is achieved through the consistent application of a bundle of lean principles and lean methods. It is important that the entire value creation network - including customers and suppliers - is included in the considerations.
They will be enabled to select and apply the theories, concepts, instruments and solutions that are necessary for a waste-free design of processes and have been tried and tested in practice. In addition to acquiring the necessary specialist and methodological skills, you will also develop the ability to anchor lean thinking in organisations on a sustainable basis. Written papers build bridges between theory, methods and practical implementation.
The goal is to create an organizational culture that ensures that existing structures, processes and behaviors are constantly questioned with regard to their value contribution for the customer. At the same time, respect for people is maintained in every effort to improve profitability.
Target group
Managers and junior managers of manufacturing and service companies; plant managers, interim managers, consultants and trainers
Course option
Master of Science (Lean Operations Management)
Expert Program
Certified Program
Admission requirements
Study or work experience according to regulations
Study or work experience according to regulations
Study or work experience according to regulations
Learning format
Duration
4 Semester, part time
3 Semester, part time
2 Semester, part time
ETCS-Points
90
60
30
Course fee
EUR 14.900,--
EUR 9.900,--
EUR 5.400,--
Start
continuously possible
continuously possible
continuously possible
Language
German
German
German
Study location
Danube University Krems
Dr.-Karl-Dorrek-Straße 30
3500 Krems
Austria
Organizer
External partners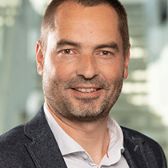 "
"If you have any questions, please do not hesitate to contact me by phone or e-mail."
Mag. Dr. Nikolai Neumayer
Course Director | +43 2732 893-2336 | nikolai.neumayer@donau-uni.ac.at