The technical field, with its various disciplines, is a highly specialized one and particularly so in particular in healthcare institutions. The future-oriented concept of this generalist education for technicians aims to provide technology and facility-oriented managers with the know-how to be able to pose the "right" questions and make the best decisions in their areas of responsibility with respect to patient-oriented environmental conditions.

In the face of global developments in healthcare and limited available resources, technicians with special professional expertise in technical management of high-tech facilities confront challenging future tasks.
These include planning, tendering, construction supervision, commissioning, maintenance, and technical operation of buildings, technical and medical facilities and equipment.

As a rule, technical managers in a healthcare facility, authorities, planners and service providers work together with an interdisciplinary managing team and the commercial, medical and care department heads; their tasks are an important responsibility at the interface of core processes in healthcare institutions.
The university course imparts, on the one hand, basic management skills and healthcare methods; on the other hand, it provides a complete overview of the technical and related areas from a generalist perspective, as well as the legal, economic, medical and hygiene requirements. The goal is to make course participants competent in transferring and applying the management methods they have learned in the "technology in healthcare" work environment.
Due to its inter-professional approach, the university course provides numerous opportunities for communicating with other experts and networking, facilitated in particular by the "wandering academy", and excursions.
Course option
Master of Science in Health Care Management
Master of Business Administration
Admission requirements
Study or an equivalent qualification according to regulations
Study or an equivalent qualification according to regulations
Learning format
Duration
4 semesters, part time
6 semesters, part time
ECTS-Points
90
120
Course fee
EUR 13.200,--
EUR 16.500,--
Attendance
max. 24
max. 24
Language
German
German
Study location
University for Continuing Education Krems
Dr.-Karl-Dorrek-Straße 30
3500 Krems
Austria
Organizer
External partners
Places: Innsbruck, Graz, Dresden (D), Wien und Salzburg
ÖVKT - Österreichischer Verband der KrankenhaustechnikerInnen
Adresse:
Wildgansgasse 9
2700 Wiener Neustadt
FKT - Fachvereinigung Krankenhaustechnik e.V.
Adresse:
Hermann-Löns-Str. 31
53919 Weilerswist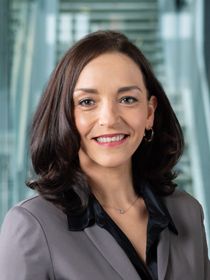 Questions about the study course?
Please feel free to contact us directly.