At the latest with the adoption of the Sustainable Development Goals (SDGs), organizations are required to act economically, ecologically and socially. The EU's Green Deal aims to transform Europe into a modern, resource-efficient and competitive economy, and is therefore a major challenge for businesses.
This course supports students in meeting these challenges and equips them with the necessary skills. Topics such as circular economy or sustainable reporting are as much a part of this course as the complexity of making decisions that meet the requirements of sustainability. To promote a holistic understanding, these topics are embedded in a systemic analysis that illustrates organizational, cross-sectoral and societal contexts and impacts.
The "MBA - Specialization Sustainable Management" provides methods and a sustainable toolkit for transforming companies. It also teaches students to use reflection and analysis to confront emerging contradictions and to implement the dimensions of a sustainable economy in a responsible way.
Target group
The program is designed for future managers and senior executives who want to acquire up-to-date and holistic management knowledge for the next stage of their career, with a focus on sustainable management and responsible leadership. The specialization is aimed at people who want to implement sustainability in their professional life in a practical and realistic way by developing their own sustainability case.
Course option
Master of Business Administration
Admission requirements
Study according to regulations
Learning format
Duration
4 semesters, part time
ECTS-Points
90
Course fee
EUR 16.900,--
Language
German
Study location
University for Continuing Education Krems
Dr.-Karl-Dorrek-Straße 30
3500 Krems
Austria
Organizer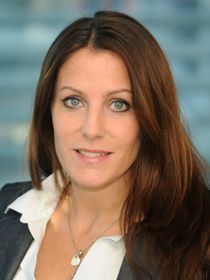 Questions about the study course?
Please feel free to contact us directly.