The low-residency modularized teaching system allows working professionals to maintain their usual employment, and gives students entering directly after a Bachelor degree the opportunity to gain valuable career experience while they study. Modules take place on the main campus and at the Center for Image Science housed at the Göttweig Abbey. The Danube University is located in the UNESCO World Cultural Heritage "WACHAU" and offers a spectacular backdrop for learning and living.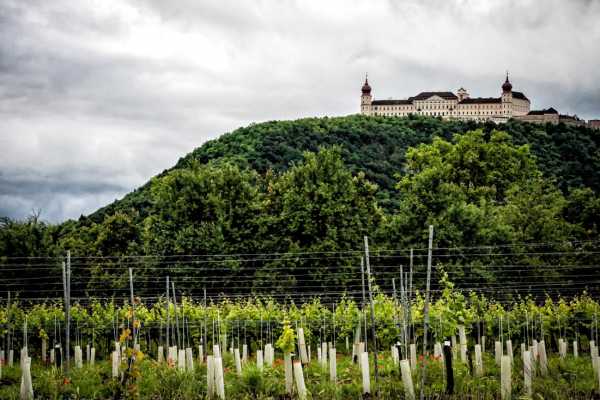 The Center for Image Science holds important resources of the field like the largest international Archive of Digital Ar tand the MediaArtHistories Conference Archive and integrates its cutting-edge research projects into teaching
.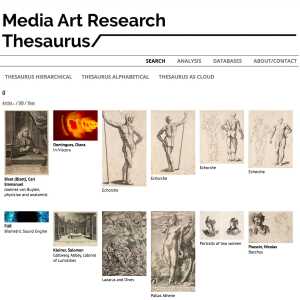 International students to our program have come from locations including Austria, Australia, Brazil, Canada, China, Egypt, Germany, Iceland, Japan, Jordan, Korea, Mexico, Russia, Spain, Ukraine, and USA. Alumni of the program are employed not only as freelance curators, creative designers or working artists, but also at renowned cultural sector institutions like: Austrian National Library, Süddeutsche Zeitung, Chicago Art Institute, Deutsche Kinemathek, ETH Zürich, Ars Electronica, ITAU Cultural, Nicolaus Copernicus Universtiy, Pinchuk Art Centre, Hive Advertising, imai, Polytechnic Museum – Moscow, Smithsonian, and more.
A Short History of

MediaArtHistories
This is the shortened Story (compendium, sketch, overview) of our participation the field of Media Art Histories. From 1999 until now, the Center for Image Science, the Chair in Image Science and a number of Players have participated in the dialog to build up the field. Media Art Histories is an evolving interdisciplinary field requiring foresight, dialogue and a striving for rigor. These projects detail our participation and role in this dialog.
The Archive of Digital Art
The Archive of Digital Art documents the rapidly evolving field of digital installation art. This complex, research-oriented overview of immersive, interactive, telematic and genetic art has been developed in cooperation with established media artists, researchers and institutions. The (web-based), cost-free instrument – appropriate to the needs of process art – allows individuals to post material themselves. Compiling video documentation, technical data, interfaces, displays and literature offers a unique answer to the needs of the field. All works can be linked with exhibiting institutions, events and bibliographical references. Over time the richly interlinked data will also serve as a predecessor for the crucial systematic preservation of this art of our time.
In 2004, a mission statement for a conference series discussing the Histories of Media Art, Science and Technology laid out the foundations of the brand-new field
Recognizing the increasing significance of media art for our culture, this CONFERENCE SERIES ON THE HISTORIES OF MEDIA ART will discuss for the first time the history of media art within the interdisciplinary and intercultural contexts of the histories of art. Numerous individuals and institutions collaborate to produce the international art history conference series covering art and new media, art and technology, art-science interaction and the history of media as pertinent to contemporary art.
The mission for the conference series (and subsequent field of Media Art Histories) was collectively developed by the interdisciplinary researchers: Irina ARISTARKHOVA (Rus), Annik BUREAUD (F), Dieter DANIELS (D); Sara DIAMOND (Can), Diana DOMINGUES (Bra), Jean GAGNON (Can), Oliver GRAU (D), Machiko KUSAHARA (Jap), Roger MALINA (USA), Gunalan NADARAJAN (Sing), Manrai HSU (Taiw), Ryszard KLUSZCANSKI (Pol), Edward SHANKEN (USA)(at MAH Brainstorm, Italy 2004)
Resulting from this conference, participants

recognized

need for a focused study for scholars and practitioners accommodating the interdisciplinary and international emerging field of Media Art Histories
Since 2006, the MEDIA ART HISTORIES, MASTER OF ARTS is the only international Master of Arts program focusing on preparing art professionals and researchers through a deep exploration of the diverse histories of Media Art, Science and Technology. The program is a two-year-low-residency, either 90 or 120 ECTS Master`s degree offered in English. In addition to individual study and project work at their home location, students gather twice a year for intensive seminars with internationally noted media artists and scholars. These enriching sessions take place at Danube University or other European locations relevant to the community of media art.
Since its beginnings, Danube University's MAH program has offered its students both a deeper critical comprehensions and a practical orientation regarding the most important developments of contemporary art, by building on its faculty network of renowned international theorists, artists and curators. The connections and community that are formed during the modules are maintained with online network and project collaboration throughout the year.
Answering the need for an interdisciplinary archive in form of a digital repository for the conference series and teaching tool for the field, the

MAHArchive

was started in 2006.
The digital repository MEDIA ART HISTORIES ARCHIVE allows scholars researching the History of Art, Science and Technology to self-archive their works on the internet in full or partial text Format. All copyrights remain with the author and/or their publisher. Each submitted item will have a handle (permanent web identifier) associated with its metadata and can be 1. cross-referenced in multiple collections, 2. submitted in multiple languages, and 3. contain a variety of file types.
During Rewire, the 4th International Conference on the Histories of Media Art Science and Technology, an International Declaration was drafted in 2011.
MEDIA ART NEEDS GLOBAL NETWORKED ORGANISATION & SUPPORT
with:
:: State of Affairs
"Digital technology has fundamentally changed the way art is made. Over the last forty years, Media Art has become a significant part of our networked information society. Although there are well-attended international festivals, collaborative research projects, exhibitions and database documentation resources, Media Art research is still marginal in universities, museums and archives. It remains largely under-resourced in our core cultural institutions. …"
:: Goals
a.) Establish international and sustainable funding structures
b.) Supporting an International Association/Institution for Shared Data
:: Over 450 signatories from 5 continents
In 2013, a new RESEARCH PROJECT funded by the Austrian Science Fund (FWF) was awarded to Prof.

Grau

at the Danube University: Innovative Tools for Media art Research
Most recently, in 2013, a new RESEARCH PROJECT funded by the Austrian Science Fund (FWF) was awarded to Prof. Grau at the Danube University: Innovative Tools for Media Art Research Innovative Tools for the Image Sciences are being developed by "Interactive Archive and Meta-Thesaurus for Media Art Research" (AT.MAR)," a project led by Professor Oliver Grau, Chair of Image Sciences. It is the first FWF project of this category at the Danube University Krems. A "THESAURUS BRIDGE" will be developed, which for the first time will enable comparative study of image phenomena from the Renaissance to the present day.
The 8th International Conference on the Histories of Media Art, Science and Technology
Following previous conferences in the series held in Banff, Berlin, Melbourne, Liverpool, Riga, Montreal. and Krems/Vienna RE:SOUND Re:sound will address this techno-resonance, trans-mediality, and cultural and social reverberation of media art, in general: It's histo-ecologies, -geologies, and -archeologies. As well as focusing on a wide range of the field's practitioners, producers and creators – past, present and future.
MediaArtHistories Conference Series Brainstorm Meeting 2004