Medical Science Liaison Management is a new profession in the pharmaceutical field. Over the past few years, stricter compliance regulations from the USA affecting the pharmaceutical industry have come into effect. The product is not at the forefront anymore, rather the scientific information, therapy options, and therapeutic principles. Pharmaceutical representatives cannot perform various tasks anymore as a result of these guidelines. A large number of job advertisements in the German-speaking world remain unapplied for because there are not enough Medical Science Liaison managers. On the other hand, natural scientists would like to break into the pharmaceutical field, but lack pharmaceutical knowledge and have no training in Medical Science Liaison Management.
Course Objectives
Medical Science Liaison managers (MSL) work at the interface between stakeholders and healthcare companies, bridge clinical research and marketing & sales, fill the gap between pharmaceutical representatives and clinic doctors. In addition to specialized knowledge in the disciplines medicine, research and health economics, a profound understanding of communication in response to international compliance regulations is required.
Medical Science Liaison managers have thorough knowledge of the health system and the pharmaceutical market. With their confident manner and strong communication skills they discuss medical issues with doctors and physicians and facilitate communication between companies and experts.
Ideally, MSL can communicate at a sophisticated scientific level with decision-makers, opinion makers, committee members, prescription drug commissions, and liaise with experts and key opinion leaders.
Cooperation partner: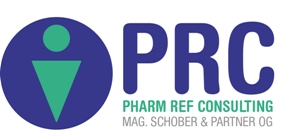 Course option
Certified Program
Admission requirements
Study or an equivalent qualification according to regulations
Learning format
Duration
1 Semester, part time
ETCS-Points
22
Course fee
EUR 2.500,--
Language
German
Organizer
External partners
Place: Garbergasse 18, 1060 Wien