Healthcare in many European countries has changed drastically in the last few years. University degrees for midwives and obstetricians are becoming established in Europe. In its "Midwifery" course (a specialization of Health Care Management), Danube University Krems focuses on management. This focus takes up the issue of the increasing leadership skills the changes in healthcare now demand of midwives and obstetricians when caring for women and newborns, in hospital or at home alike.

Successful delivery is one of the core competencies of midwives and obstetricians. This core competence has expanded to include other emphases due, among other things, to the higher number of iatric operative deliveries. The university course "Midwifery" aims to remedy this by imparting the necessary management, social and professional skills.
This university course's main objectives include an overall view of all healthcare facilities, related sector-overarching thinking, and the applicable management aspects.
Graduates will discern that
> midwives play an important health-enhancing role in healthcare;
> midwives and obstetricians have a key function in primary care for women and newborns;
> the original task of midwives and obstetricians is the application of preventive measures to maintain women's health

Above all, this university course delivers management, specialist, social, and methodological skills at an internationally required educational level by means of practice-oriented learning sessions that inspire entrepreneurial thinking.
Course option
Master of Science in Health Care Management
Master of Business Administration
Admission requirements
Study or an equivalent qualification according to regulations
Study or an equivalent qualification according to regulations
Learning format
Duration
4 semesters, part time
6 semesters, part time
ECTS-Points
90
120
Course fee
EUR 13.200,--
EUR 16.500,--
Presence phases
Mo-Sa
Mo-Sa
Attendance
max. 24
max. 24
Language
German
German
Study location
University for Continuing Education Krems
Dr.-Karl-Dorrek-Straße 30
3500 Krems
Austria
Organizer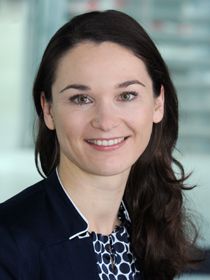 Questions about the study course?
Please feel free to contact us directly.