---
---
Due to the growing momentum of immigration into Austria and Europe the way the increasing ethnic, cultural and religious diversity is dealt with moves into the political and social limelight. Migrations affect the social, economic and cultural coherences of society and have an impact on international relations. This fact evokes uncertainty on both the individual and the social and institutional level. A scientifically sound, rational examination of the challenges migration poses upon economy, society and politics is therefore necessary.
The course aims to promote the integration of migrants and encourage mutual understanding between locals and migrants to contribute to the social cohesion within Austrian population. Social cohesion is a prerequisite for sustainable economic growth and is deemed to secure the welfare of all.
Successful completion of the course can either lead to the award of a Master of Science (5 semesters), or the title of Academic Expert (3 semesters) or a Certificate (2 semesters). In either ways you need to decide between compulsory and optional subjects in order to design your studies according to individual needs.
You can change from one study-form to another one before starting the final thesis.
---
| | |
| --- | --- |
| | The present requirements for students to enroll in a part-time master's program remain in effect until 30 September 2023. |
However, this only applies to master's programs; the admission requirements for study programs completing with the degree "Academic Expert" or "Certified Program" do not change.

Please visit our info page for more information on the continuing education reform.
---
Target group
Individuals in management, leadership and organizational positions dealing with migration and integration issues in the course of their professional or civil society activities within Austria and Europe, in particular

Individuals involved in municipal integration work (municipalities, NGOs, religious communities),

Individuals working for the Public Employment Service Austria (AMS), refugee aid, police and other public administration bodies,

Employees working in nursery schools, schools, hospitals, nursing homes, etc..,

Individuals from the field of crises work and mediation,

Individuals pursuing a career in the area of migration and integration research,

Adult educators, especially in the field of intercultural educational work
Course option
Master of Science in Migration Studies
Expert Program
Certified Program
Admission requirements
Study or an equivalent qualification according to regulations
Study or work experience according to regulations
Study or work experience according to regulations
Learning format
Duration
5 semesters, part time
3 semesters, part time
2 semesters, part time
ECTS-Points
120
60
30
Course fee
EUR 11.900,--
EUR 6.900,--
EUR 3.600,--
Presence phases
Th-Su
Th-Su
Th-Su
Attendance
max. 20
max. 20
max. 20
Start
Winter semester 2023/24
Winter semester 2023/24
Winter semester 2023/24
Language
German
German
German
Study location
University for Continuing Education Krems
Dr.-Karl-Dorrek-Straße 30
3500 Krems
Austria
Organizer
administrative assistance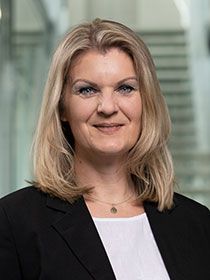 Questions about the study course?
Please feel free to contact us directly.