The preliminary admissions interview provides further information about the program and coursework to interested candidates, helping determine whether the program meets specific academic goals and expectations.
During the interview, the program directors gain further information about each candidate -- knowledge base, skill set, and individual talents -- as part of the admission process.
The preliminary interview can be conducted in person, or long distance via electronic platforms.

Candidates can also send us their application materials for consideration first, and upon receipt we will contact the applicants with feedback, and if applicable to schedule the interview.
We kindly ask you to send the following documents by email:
Curriculum vitae, including education and professional experience
A brief essay outlining your expectations of the program, describing your interests, motivation to join the program, and professional goals
A current photograph

The Danube University welcomes presentations, and samples of your work including audio or audio-visual media, scientific articles, press reviews, etc. Such materials, if any, should be sent, at your sole and exclusive responsibility, by email with attached files or links to the content.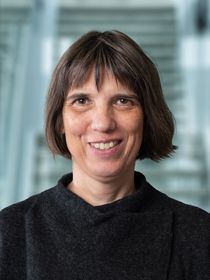 +43 2732 893-4570 (Fax)

Krems-Steiner Landstraße 26, Ground Floor, Büro
2. Applying to the Program
Once all questions have been clarified, please complete the enrolment forms and prepare the following documents:
Application form with your signature (original)
Europass CV
Letter of Intent
Valid passport or personal ID card
Other documents confirming that you meet the curriculum's admission requirements (see "Admission Requirements" as outlined in the course

Factbox

and further information about application documents)
Please send the complete application documents by post or e-mail to the above named contact person!
3. Admission Interview with Course Director
Upon receipt of the application documents, the Course Director will invite you to an admission interview and/or the enrolment procedure.
5. Online Pre-Registration
If you have never enrolled in courses at Danube University Krems before, you will have to pre-register online.
To online Pre-Registration
After successfully completing the admission procedure you will receive a letter confirming that you meet all requirements. Before you can begin studying, you must have provided all the necessary original documents and have paid the participation fees. Please go to the following page for a complete overview of the enrolment procedure:
Admission Information in Detail
We are looking forward to receiving your application and wish you every success in your studies!