A university degree on a related field OR
General university entrance qualification and at least 4 years professional experience
If General university entrance qualification is missing, at least 8 years professional experience
Command of the English language
First steps to studying at Danube University Krems
Interested in applying for admission to the university course "Music Management"? If so, please follow the enrolment procedure described below:
Please contact us personally to informally clarify whether the studies you have chosen are right for you, and that you fulfill all the requirements: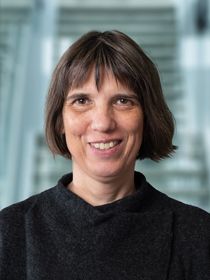 Krems-Steiner Landstraße 26, Ground Floor, Büro
2. Digital transmission of application documents
Online pre-registation
Now upload your documents here in the portal application management/online pre-registration.
Pre-register now!
3. Admission Interview with Course Director
Upon receipt of the application documents, the Course Director will invite you to an admission interview and/or the enrolment procedure.
The interview provides further information about the program and coursework to interested candidates, helping determine whether the program meets specific academic goals and expectations.
During the interview, the program directors gain further information about each candidate -- knowledge base, skill set, and individual talents -- as part of the admission process.
The preliminary interview can be conducted in person, or long distance via electronic platforms.
The assessment procedure to determine admission competencies checks if applicants meet the admission requirements defined in the curriculum.
After successfully completing the admission procedure you will receive a letter confirming that you meet all requirements. Before you can begin studying, you must have provided all the necessary original documents and have paid the participation fees. Please go to the following page for a complete overview of the enrolment procedure:
ADMISSION INFORMATION IN DETAIL
We are looking forward to receiving your application and wish you every success in your studies!