A university degree on a related field OR
General university entrance qualification and at least 4 years professional experience
If General university entrance qualification is missing, at least 8 years professional experience
Command of the English language
First steps to studying at Danube University Krems
Interested in applying for admission to the university course "Music Management"? If so, please follow the enrolment procedure described below:
Please contact us personally to informally clarify whether the studies you have chosen are right for you, and that you fulfill all the requirements: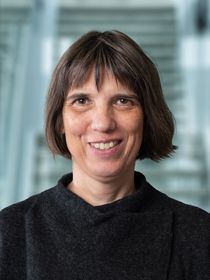 +43 2732 893-4570 (Fax)

Krems-Steiner Landstraße 26, Ground Floor, Büro
2. Digital transmission of application documents
Once all questions have been clarified, please complete the enrolment forms and prepare the following documents:
Application form with your signature (original)
Europass CV
Letter of Intent
Valid passport or personal ID card
Other documents confirming that you meet the curriculum's admission requirements (see "Admission Requirements" as outlined in the course

Factbox

and further information about application documents)
Online pre-registation
Now upload your documents here in the portal application management/online pre-registration.
Pre-register now!
Essay Subjects
1. How much management does music require?
Due to rapid technological developments and related societal trends, musicians, music professionals, and the music industry increasingly face not only new and frequent challenges, but also fresh and novel opportunities in the marketplace.
Based on your points of view, provide an assessment of the music industry identifying and elaborating on the key challenges and opportunities facing, and potentially available to music artists, music professionals and companies.
2. Classics 2.0
Recent digital and mobile technologies have also had a substantial impact in the Concert Stage, or "Classica" Music area, including production, distribution, dissemination and reception. Initiatives such as live opera or concert streaming to movie theaters or directly to consumers, subscription services, social media based projects continue to sprout and evolve in the pursuit of a new, sustainable, music creation, production, marketing, and distribution business model.
Which prospects does the "Web 2.0" platform offer to Classical Music in particular? Can social media help inspire and attract young audiences to Classical Music? Describe the potential and challenges tied to the "new web" for concert halls, music theaters, festival promoters, and musicians.
3. Admission Interview with Course Director
Upon receipt of the application documents, the Course Director will invite you to an admission interview and/or the enrolment procedure.
The interview provides further information about the program and coursework to interested candidates, helping determine whether the program meets specific academic goals and expectations.
During the interview, the program directors gain further information about each candidate -- knowledge base, skill set, and individual talents -- as part of the admission process.
The preliminary interview can be conducted in person, or long distance via electronic platforms.
The assessment procedure to determine admission competencies checks if applicants meet the admission requirements defined in the curriculum.
After successfully completing the admission procedure you will receive a letter confirming that you meet all requirements. Before you can begin studying, you must have provided all the necessary original documents and have paid the participation fees. Please go to the following page for a complete overview of the enrolment procedure:
ADMISSION INFORMATION IN DETAIL
We are looking forward to receiving your application and wish you every success in your studies!