Healthcare management is becoming increasingly complex in face of societal and economic developments. Patients calling for higher quality services, increasing pressure from the competition, combined with dwindling resources pose a huge challenge. Managing hospital departments professionally is essential to meeting the new requirements.

Cost-intensive surgical departments in particular, with their highly complex processes, rely on qualified staff who are also able to assure smooth operation from an economically reasonable standpoint. Specialized knowledge in management and organization not otherwise taught in medical or patient care training programs is required to manage the human and material resources in surgical departments. With the goal of being able to run surgical departments professionally and efficiently, the university course imparts relevant knowledge and skills from the disciplines business administration, risk and quality management whereby the connection between theory and practice is consistently demonstrated and made.
Students are familiarized with specialized and application-oriented skills in the area of OR management, whereby the university course furthers students' technical, professional, and personal continuing professional development on an academic basis

The university course targets medical staff working in operative or anesthesiological departments, senior OR care staff as well as employees in middle and upper management and people wishing to attain such positions or are candidates benchmarked for such positions as part of successor planning.
Course option
Master of Science in Health Care Management
Master of Business Administration
Admission requirements
Study or an equivalent qualification according to regulations
Study or an equivalent qualification according to regulations
Learning format
Duration
4 Semester, part time
6 Semester, part time
ECTS-Points
90
120
DFP-Points
420
620
Course fee
EUR 11.950,--
EUR 14.950,--
Presence phases
Mo-Sa
Mo-Sa
Attendance
max. 24
max. 24
Language
German
German
Study location
University for Continuing Education Krems
Dr.-Karl-Dorrek-Straße 30
3500 Krems
Austria
Organizer
External partners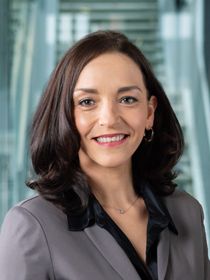 Questions about the study course?
Please feel free to contact us directly.