In response to societal, political and economic developments, the university course aims to equip students with the required competencies and methods for managing and leading healthcare facilities so they can successfully respond to the upcoming challenges in healthcare.

Cost-intensive surgical departments, with their highly complex processes, rely on qualified employees who must be skillful in ensuring that operations run smoothly, also from an economic standpoint.
With the goal of being able to run surgical departments professionally and efficiently, the university course imparts relevant knowledge and skills from the disciplines business administration, risk and quality management, whereby the connection between theory and practice is consistently demonstrated and made. Students are familiarized with specialized and application-oriented skills in the area of OR management, whereby the university course furthers students' technical, professional, and personal continuing professional development on an academic basis.

The university course targets medical staff working in operative, internistic or anesthesiological departments and senior OR care staff. It also addresses employees in middle and upper management and people wishing to attain such positions or are candidates benchmarked for such positions as part of successor planning.
Course option
null
null
Study location
University for Continuing Education Krems
Dr.-Karl-Dorrek-Straße 30
3500 Krems
Austria
Organizer
External partners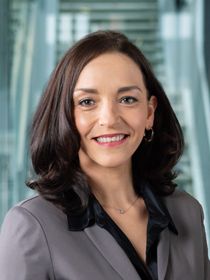 Questions about the study course?
Please feel free to contact us directly.