The course enables you to solve operational and strategic PR tasks, to carry out management tasks and to bring an increased ability to reflect into your daily work.
In the first 3 semesters you will attend the Fernstudium Public Relations. Afterwards, you will dedicate yourself to the in-depth contents of the university course Organisational Communications MSc. In four attendance and two correspondence modules it unites science and practice of organizational communication. An individual deepening takes place with the master thesis and the associated seminar.
If you are looking for comprehensive PR training with a high proportion of distance learning, choose this 5-semester course (4 semesters for full-time students).
Admissions to the previous continuing education courses at the University of Continuing Education

Krems

will be granted until the end of

september

2023.
Organisational Communications MSc Upgrade
Alumni of Fernstudiums Public Relations can attend the course as an upgrade with a reduced duration of study and reduced participation fee. Please refer to the information material for details. Alternatively, Brigitte Reiter the director of the course, will be happy to answer your questions.
Target group
The course Organisational Communications MSc is primarily aimed at alumni of the Fernstudium Public Relations
at PR PLUS in Germany and the Danube University Krems, as well as graduates of the university courses PR dual (oeffentlichkeitsarbeit.de, Methodische Öffentlichkeitsarbeit, DIPR) and PR Professional Basic CP.
In the 5-semester study variant it addresses itself to PR-practical persons, occupation change and beginner as well as studying of all fields of studies.
Course option
Master of Science
Admission requirements
Study or work experience according to regulations
Learning format
Duration
5 Semester, part time
ECTS-Points
120
Course fee
EUR 15.750,--
Start
Summer semester 2023, continuously possible
Language
German
Study location
University for Continuing Education Krems
Dr.-Karl-Dorrek-Straße 30
3500 Krems
Austria
Organizer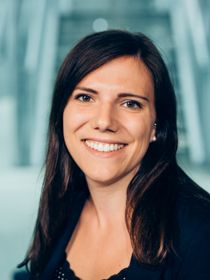 Questions about the study course?
Please feel free to contact us directly.