Companies in the pharmaceutical business are finding themselves in an environment of hitherto unknown market dynamics. At one end, financial markets and investors are demanding ever higher returns; at the other end, costs for developing and launching new products are exploding. Moreover, only a few products survive the testing phases, receive approval and have bestseller potential. The pressure to succeed, and the growing competition for customers, calls for more entrepreneurial thinking on top of expert knowledge in pharmaceuticals and the natural sciences. To meet these challenges, employees working in the pharmaceutical industry need management training to prepare themselves for entrepreneurial activities.
With the goal to understanding entrepreneurial and business aspects in the pharmaceutical industry in their entirety, the participants in the university course "Pharma Mangement" work intensively with relevant management concepts and leadership aspects. The participants acquire in-depth professional expertise in various areas of pharmaceutical management, develop social skills, learn about various general frameworks in different countries and become aware of the significance of pharmaceuticals in the context of healthcare.
Course option
Master of Science in Health Care Management
Master of Business Administration
Admission requirements
Study or an equivalent qualification according to regulations
Study or an equivalent qualification according to regulations
Learning format
Duration
4 semesters, part time
6 semesters, part time
ECTS-Points
90
120
Course fee
EUR 13.200,--
EUR 16.500,--
Presence phases
Mo-Sa
Mo-Sa
Attendance
max. 24
max. 24
Language
German
German
Study location
University for Continuing Education Krems
Dr.-Karl-Dorrek-Straße 30
3500 Krems
Austria
Organizer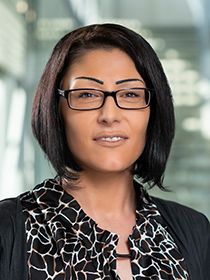 Questions about the study course?
Please feel free to contact us directly.