In our globalized society and digital culture, images are becoming increasingly important. This change calls for specialist knowledge, decision-making skills for those responsible in photo institutions and photo related projects.
The Certified Program "Photography" deals with theory and history as well as the digital future of photography as a central medium of image scientific discourses. Photography is discussed as an artistic form of expression as well as a historical and social scientific document. Furthermore, the acquisition of general management skills and know-how about image markets, photojournalism and agency work is important.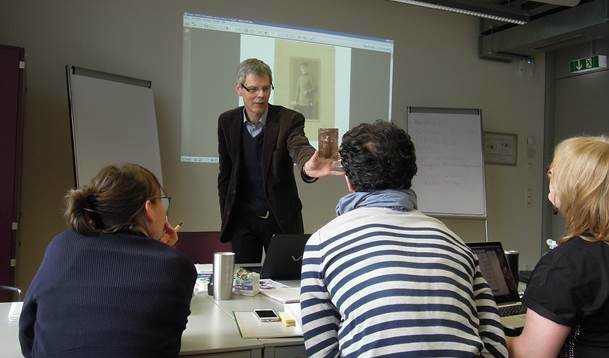 Internationally renowned experts such as Martin Deppner, Anton Holzer, Simone Klein, Peter Coeln, Jens Jaeger, Ulrich Rueter, Friedrich Tietjen and Alfred Buellesbach convey comprehensive knowledge about photographic history, main techniques, genres and the most important representatives of the 19th, 20th and 21st centuries.
The part-time course "Photography" not only brings theory and practice together in teaching, but also among the participants there are people from photography, editing and scientific research. Lively seminars, exercises and lectures take place in the inspiring surroundings of Göttweig Abbey in the UNESCO Cultural Landscape Wachau.
Target group
People from different branches and scientific fields, who work with pictures in their professional everyday life or deal with picture contents or strive for this in their future career. Universities, research institutions, company archives, press offices, the pre-press sector, picture agencies, museums, archives, libraries or documentation centres, advertising agencies and photo studios.
Course option
Certified Program
Admission requirements
Study or work experience according to regulations
Learning format
Duration
2 Semester, part time
ETCS-Points
30
Course fee
EUR 4.500,--
Start
4 April 2022
Language
German
Study location
Danube University Krems
Dr.-Karl-Dorrek-Straße 30
3500 Krems
Austria
Organizer