The "Political Education MSc" programme is aimed at politically interested and committed people from all occupational groups who wish to train or deepen their judgement and decision-making skills in the field of tension between politics and society. Due to their central importance, these include in particular multipliers from the educational and social sectors.
In this university course you will focus on selected political and socio-political topics. Social, cultural and political phenomena as a consequence of the increasing globalisation and digitalisation of society require not only media competence but also a sound knowledge of participation in democratic processes. In the interdisciplinary field of political education, you are currently focusing on radicalisation, extremism and prevention.
This university course is only offered in German!
Admissions to the previous continuing education courses at the University of Continuing Education

Krems

will be granted until the end of

september

2023.
Target group
Multipliers in the field of education and training, as well as persons who perform political education functions in their professional environment (work in educational institutions, social or socio-political areas of responsibility).
Course option
Master of Science (Politische Bildung)
Admission requirements
Study or work experience according to regulations
Learning format
Duration
4 semesters, part time
ECTS-Points
90
Course fee
EUR 9.900,--
Language
German
Regulation (Curriculum)
Study location
University for Continuing Education Krems
Dr.-Karl-Dorrek-Straße 30
3500 Krems
Austria
Organizer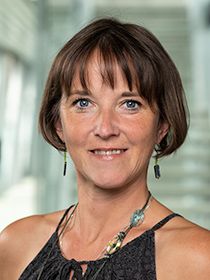 Questions about the study course?
Please feel free to contact us directly.