The university course is aimed at specialists in political marketing and journalists in political editorial departments. The aim is to create a well-founded understanding for the other side of the sender and mediator as well as for the recipients of all their messages – the citizens.
On the basis of the political fundamentals, which we reflect together with you against an international background, you will then delve into the most important fields of political communication: the interplay between media and politics in the age of digitalisation and social media, campaigning as well as lobbying, agenda setting and other fields of political communication at the interface to business. International excursions to political and media centres – such as Washington D.C. during the election period – accompany this course.
Target Group
Communication officers of public institutions, political parties, chambers and interest groups, political marketing as well as journalists from the political departments.
Course option
Master of Science (Communication)
Expert Program
Certified Program
Admission requirements
Study or work experience according to regulations
Study or work experience according to regulations
Study or work experience according to regulations
Learning format
Duration
4 Semester, part time
3 Semester, part time
2 Semester, part time
ETCS-Points
90
60
30
Course fee
EUR 14.900,--
EUR 9.900,--
EUR 5.400,--
Start
continuously possible
continuously possible
continuously possible
Language
German
German
German
Regulation (Curriculum)
Study location
Danube University Krems
Dr.-Karl-Dorrek-Straße 30
3500 Krems
Austria
Organizer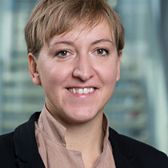 "
"If you have any questions, please do not hesitate to contact me by phone or e-mail."
Mag. Dr. Edma Ajanovic
Course Director | +43 2732 893-2766 | edma.ajanovic@donau-uni.ac.at