The backbone of the Health Care Reform Act 2013 was to establish a target-controlled partnership system. In this system, all relevant institutions are integrated for the purpose of continuously further developing the Austrian health system. The pharmaceutical industry is an important part of this system, which means that it must prepare for new conditions. Product management is an important factor for continued success in the health market but must be ready to meet new challenges. Therefore it has become necessary to offer employees appropriate further education measures.
Course Objectives
Students are systematically introduced to pharmaceutical product management and marketing instruments.
The participants learn which tasks and contents are key to successful pharmaceutical product management and become aware of the connections between healthcare and pharmaceuticals/medical products. Future product managers are taught important tools and the theoretical knowledge acquired is implemented by applying it to practical examples.

Graduates of the university course can
- Analyze connections between the Austrian pharmaceutical and healthcare market and assess developments
- Develop product management performance requirements for project-based application
- Create a product management budget in line with the pharmaceutical company's financial planning
- Apply product management tools (marketing mix, marketing plan, activities plan, analyzing existing marketing activities) and product management controlling tools (return on investment)
- Develop and implement product management communication strategies and communication skills
Cooperation partner: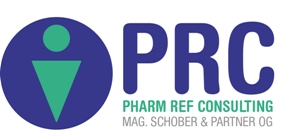 Course option
Certified Program
Admission requirements
Study or work experience according to regulations
Learning format
Duration
1 Semester, part time
ETCS-Points
22
Course fee
EUR 1.950,--
Language
German
Organizer
External partners
Place: Garbergasse 18, 1060 Wien