The design and further development of organisations for customers, employees, owners, suppliers and society is the aim of comprehensive quality management. Following this way of thinking, the course offers a broad insight into approaches and concepts of quality management.
Quality management is one of the "classics" of continuing education at the Danube University Krems and has been offered throughout (in a continuously improved form) since 1999. The cross-sectional knowledge acquired in the course of study is cross-sectoral and can therefore also be applied in the most diverse areas of the service and production sector as well as in public administration.
In addition to theoretical basics, individual tasks are developed in the form of practice-oriented workshops and case studies. Discussions with experienced experts as well as reflection and exchange of experience with other students enable an in-depth exchange of knowledge and at the same time help to create a network that usually lasts far beyond the studies. Written work builds bridges between theory, methods and practical implementation.
Admissions to the previous continuing education courses at the University of Continuing Education

Krems

will be granted until the end of

september

2023.
Target group
Managers and junior managers from all sectors of industry and the public sector; quality managers and quality managers; interim managers, trainers and advisors
Course option
null
null
null
Study location
University for Continuing Education Krems
Dr.-Karl-Dorrek-Straße 30
3500 Krems
Austria
Organizer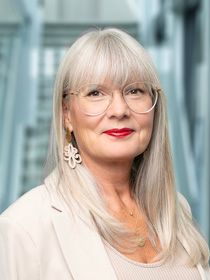 Questions about the study course?
Please feel free to contact us directly.