The field of activity of technical editors is currently being expanded by further publication possibilities of multilingual information documents in a global market. In addition to traditional print and online publication, it is now possible to output information on mobile devices, use 3D motion pictures, audio, augmented reality and virtual reality, or partially automate communication.
Therefore, this course imparts sound basic knowledge in the essential fields of technical communication. Furthermore, it shows the current state of development in the publication of traditional and new output media. You will be able to design information documents for specific target groups, prepare publications in various media and manage media production. For companies in international competition, this knowledge forms the basis for successful technical communication with customers.
With the Master's thesis, you deepen this knowledge in specialist areas that you determine yourself. With the degree Master of Science (MSc) you acquire an internationally recognized academic degree. You will qualify long-term for the demanding requirements of a global job market.
Target Group
Technical editors, technical authors, persons with technical knowledge e.g. engineers, technicians, foremen; persons with knowledge of computer science/communication e.g. technical translators, programmers, teachers; technical illustrators, technical graphic artists
Course option
Master of Science (Technische Kommunikation und Medienmanagement)
Admission requirements
Study or work experience according to regulations
Learning format
Duration
4 Semester, part time
ETCS-Points
90
Course fee
EUR 11.900,--
Start
Winter semester 2020/21
Summer semester 2021
Language
German
Organizer
External partners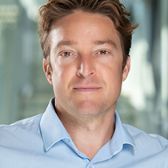 "
"If you have any questions, please do not hesitate to contact me by phone or e-mail."
Dipl.-Ing. (FH) Florian Halm, MA
Course Director | +43 2732 893-2315 | florian.halm@donau-uni.ac.at