The pharmaceutical and medical products industries are in a permanent process of change. Pharmaceutical marketing today faces completely different challenges than only a few years ago. The complexity of the market, new customer channels, evolving and merging sales channels – these are the changes and challenges the pharmaceutical marketing sector needs to address. The goal of this course is to familiarize students with the performance of both internally and externally oriented marketing concepts.
Course Objectives
The "Head of Sales for Pharmaceutical and Medical Products" course provides an opportunity to develop and build on leadership and managerial functions. It aims at managers, future pharmaceutical managers and representatives in sales and marketing needing to expand their knowledge.
The course's objective is to pinpoint opportunities for the company's successful development. To do this, learning various competencies such as HR management, developing new marketing strategies, quality management and leadership skills are required. Future managers learn the important tools, and the theoretical knowledge acquired is implemented by application to practical examples.
Graduates of the university course can
- Use key performance indicators (KPI) as measurement instruments and cockpit to steer and analyze sales activities
- Design a brand strategy including neuro-marketing and implement using brand planning
- Apply their knowledge in strategic and operative management and business administration
- Reflect on their personal continuing development with regard to personnel management through social and coaching skills, with the aid of mediation techniques and conflict management to solve team conflicts
- Develop planning instruments (analysis - strategy) and SMART goal agreements
Cooperation partner: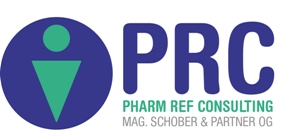 Course option
Certified Program
Admission requirements
Study or work experience according to regulations
Learning format
Duration
1 Semester, part time
ETCS-Points
22
Course fee
EUR 1.950,--
Language
German
Organizer
External partners
Place: Garbergasse 18, 1060 Wien