Our living and working environments are increasingly characterized by intelligent products and services. The use of smart technologies has long since become the norm - the resource of knowledge is of central importance. A major challenge in knowledge management is to find suitable forms to explicate and share the valuable experience in the minds of employees and thus make it available to the entire organization.
In the university course, you will learn methods that provide answers to the following key questions: What knowledge does the company need to achieve its goals? How can this knowledge be acquired? Who knows what in the company? How does the existing knowledge get to the employees who need it? How can the knowledge be shared, documented, archived or replaced by more up-to-date knowledge? Modern technologies play an essential role in this context. Their use is reflected critically in the classroom.
Target group
Managers at the middle or higher management level, such as knowledge managers or those responsible for knowledge management, project managers, heads or employees of human resources or marketing departments, as well as trainers and consultants.
Course option
Master of Science (Wissensmanagement)
null
null
Admission requirements
Study or work experience according to regulations
Learning format
Duration
4 Semester, part time
ECTS-Points
90
Course fee
EUR 14.900,--
Language
German
Regulation (Curriculum)
Study location
University for Continuing Education Krems
Dr.-Karl-Dorrek-Straße 30
3500 Krems
Austria
Organizer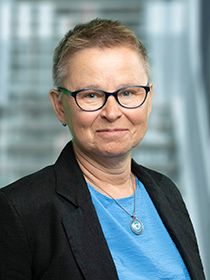 Questions about the study course?
Please feel free to contact us directly.