The holdings promote the transfer of science and research. The University for Continuing Education Krems profits from the added value mainly due to the networking opportunities and access to resources.
The University for Continuing Education Krems shares in the following companies: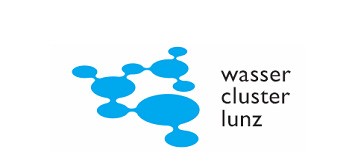 WasserCluster Lunz is a research center shared by three universities for the purpose of ecologically-oriented aquatic research.
The four existing working groups are positioned as follows:
"Biogeochemical Functions: Research and Management in Ecosystem at Multiple Scales (Hein)
"Biofilm and Ecosystem Research Group" (Schelker)
"Aquatic Lipid Research and Ecotoxicology" (Kainz) and
"Aquatic Biodiversity Across Spatial Scales" (Ptacnik).
The working groups, engaged in both applied and basic research, complement each other in terms of aquatic ecology and ecosystem research.
Managing Director: Dr. Thomas Hein
WasserCluster Lunz - Biologische Station GmbH Lunz
Dr.-Carl-Kupelwieser-Promenade 5, 3293 Lunz am See
+43 (0) 7486 200 60 20 (Fax)
Paritätische Akademie Berlin gGmbH
The "Paritätische Akademie Berlin gGmbH" offers seminars in the field of continuing education primarily targeting specialists and managers from the social and nursing work of the approximately 760 member organizations of the "Paritätische Wohlfahrtsverband Landesverband Berlin e.V. The study offers meet the nationwide increasing demand for part-time university-based education:
1. Master of Science: Management of social facilities - focus on children's and youth facilities, in cooperation with the University for Continuing Education Krems
2. Master of Science: Social Work - focus on child and youth welfare, in cooperation with the University for Continuing Education Krems
3. Master of Social Management (Master of Arts) in cooperation with the Alice Salomon University in Berlin
4. Social economy (Master of Arts), with the "Paritätische Akademie Süd gGmbH" and the Esslingen University of Applied Sciences in Stuttgart
In addition, the Academy is the Department for Continuing Education of the University of Applied Education in Berlin. Course participants receive a university certificate with ECTS points.
The Academy's shareholders are the University for Continuing Education Krems and the "Paritätische Wohlfahrtsverband Landesverband Berlin e.V."
Managing Director: Hans-Jürgen Wanke
Paritätische Akademie Berlin gGmbH
Tucholskystr. 11, 10117 Berlin
+49 (0) 30 27 59 41 44 (Fax)
Partners of the University for Continuing Education Krems (excerpt)
Universities/Colleges
National
Alpen-Adria Universität Klagenfurt
Fachhochschule Kufstein Tirol Bildungs-GmbH
Hochschule für Agrar- und Umweltpädagogik Wien
IMC Fachhochschule Krems GmbH
Karl-Franzens-Universität Graz (netPOL)
Kirchliche Pädagogische Hochschule Krems
Kirchliche Pädagogische Hochschule Wien
Leopold-Franzens-Universität Innsbruck
Medizinische Universität Graz
Paracelsus Medizinische Privatuniversität
Schloß Hofen Zentrum für Wissenschaft und Weiterbildung
Technische Universität Wien
Universität für Bodenkultur
Universität Wien
EU
Andrassy Gyula Deutschsprachige Universität Budapest (netPOL)
Babes-Bolyai-Universität Cluj (netPOL)
Beijing Normal University (BNU)
Deutsche Universität für Weiterbildung (netPOL)
Dresden International University
Europäisches Institut für postgraduale Bildung an der TU Dresden e. V. – EIPOS
Fachhochschule Köln
Hochschule München
Hochschule Osnabrück
Kingston University, School of Architecture And Landscape
Leeds Metropolitan University
Munich Business School Staatl. anerkannte private Fachhochschule GmbH
Open University
Pressburger Hochschule der Rechtswissenschaften Bratislavská vysoká skola práva
Steinbeis-Hochschule Berlin
Universitatea de Vest "Vasile Goldis" din Arad
University of Chester
University of East Anglia
University of Leicester
University of Medicine and Pharmacy "Iuliu Hateganu" Cluj
University of Plymouth
University of Tampere Consortium Agreement
Universität Pécs
Third Countries
Changsha University of Science & Technology
Konyang University
Lomonosov Moscow State University School of Public Administration
National Agricultural University of Ukraine
Salus University
UBT - IEME Institute for Enterprise Management and Engineering
Universidad Mayor (Chile)
Universität Liechtenstein
University of British Columbia
University of Colorado at Boulder
University of the Sciences Philadelphia, Private US Universität
R&D Institutions
National
Austrian Research Centers GmbH Seibersdorf Labor GmbH
Christian Doppler Forschungsgesellschaft (CDG)
Institut für Rheumatologie der Kurstadt Baden
Österreichische Akademie der Wissenschaften
Zentrum für Interkulturelle Studien Fürstenfeld
EU
Athena – Research and Innovation Center in Information, Communication and Knowledge Technologies
Deutsches Cochrane Zentrum Institut für Med. Biometrie und Med. Informatik
Forum Orthomolekulare Medizin
Schools
National
Bundesinstitut für Erwachsenenbildung St. Wolfgang
Österreichische Akademie für Arbeitsmedizin (AAm)
TAVR – Technik Akademie Vienna Region
Vienna School of Interdisciplinary Dentistry
Wiener Schule für Osteopathie
EU
Chiropraktik Campus Hamburg
IHK Akademie München – Westerham
KGNW – Krankengymnastikschule in Neustadt/Weinstraße GmbH
ulmkolleg Lehr- und Weiterbildungsinstitute für Physiotherapie
Verwaltungs- und Wirtschafts-Akademie VWA Ostbayern e.V. in Regensburg
Non-scientific media (newspapers, magazines)
"Die Presse" Verlagsgesellschaft m.b.H. & Co KG
Wiener Zeitung GmbH
Companies
National
aeon-group aeon. organisationsentwicklung gmbh
Anagnostics Bioanalysis GmbH
Arthro Kinetics GmbH
AUSTRO CONTROL Österreichische Gesellschaft für Zivilluftfahrt mbH
BATTRAIN Business and Technology Consulting GmbH
Bundesrechenzentrum GmbH
Data Centauri Datenmanagement GmbH
European Society for Quality in Healthcare – Vienna Office (ESQH)
Evangelisches Krankenhaus Wien; Gemeinn. Betriebsges.m.b.H
Felis Facilitäre Forschungs- und Beratungsgesellschaft mbH
Flughafen Wien AG
forte Fortbildungszentrum Elisabethinen Linz GmbH
FST FireSafetyTeam GmbH
Geselca Werbe- und PR-Beratungs-Gesellschaft.m.b.H
HPO NOE LANDESBANK
IBK – Ingenieurbüro für Bauphysik
iKA – ing. Kitzler Alexander GmbH
immovement Immobilien- und Facility Management-Consulting GmbH
Institut für rekonstruktive Mund-, Kiefer- und gewerbeintegrierte Prothetik GesmbH
Institut für Strategieanalysen und Kommunikationsforschung GmbH
Integrated Microsystems Austria GmbH
ISN - Innovation Service Network GmbH
Kandler Matthias
Kertsman Miguel
Kremser Bank und Sparkassen AG
Liegenschafts Bewertungs Akademie GmbH
M.A.S Alzheimerhilfe
mc media consult GmbH Medienberatung
Moorheilbad Harbach Gesellschaft m.b.H. & Co. KG.
Musikfabrik Niederösterreich
Österreichische Austauschdienst GesmbH
Österreichische Bibliothekenverbund und Service Gesellschaft m.B.H.
Österreichische Gesellschaft für Orthopädie und orthopädische Chirurgie
Österreichisches Institut für Baubiologie und Ökologie GmbH
pba3 BioMed GmbH
Pharm Ref Consulting
Philips Medizinische Systeme GmbH
Preinreich
Primawera OG
pro mente steiermark GmbH
Quality Austria Trainings-, Zertifizierungs- und Begutachtungs GmbH
RB Ärzteconsulting e. U.
Reffcon GmbH Resource Efficiency Consultancy
Rhomberg Bau GmbH
Six Sigma Austria StEP-UP Vereinigung zur Steigerung von Effektivität und Produktivität
Sonnenplatz Großschönau
Tanz Atelier Wien
Telekom Austria AG Rahmen
Trenkwalder Personaldienste GmbH
Umwelt Management Austria
Wirtschaftskammer Österreich Geschäftsstelle Bau
Wirtschaftskammer Steiermark
WWTF GmbH (Wiener Wissenschafts-, Forschungs- und Technologiefonds)
EU
andragogik konkret e.V.
Centrum für Krankenhaus-Management GmbH
deutsche medienakademie köln gmbH
EKK eG Dienstleistungs- und Einkaufsgemeinschaft Kommunaler Krankenhäuser eG im Deutschen Städtetag
Fresenius Medical Care Deutschland GmbH
gap – Gesellschaft für angewandte Personalforschung mbH
Hagener Institut für Managementstudien e.V. Lehrstuhl für Betriebswirtschaftslehre, Personalwirtschaft und Unternehmen
Haus Busch Journalisten Zentrum
IG Metall
IHK Gesellschaft für Berufs- und Weiterbildungsgesellschaft
InnoZ – Innovationszentrum für Mobilität und gesellschaftlichen Wandel GmbH
Katholische Hospitalvereinigung Hellweg GmbH
Loyal-Consulting-Group
Paritätische Bundesakademie Geschäftsstelle Berlin
PR PLUS GmbH
PUSH – Postgraduale Universitätsstudien der Heilberufe GmbH
Senior Professional Academy (SPA) GmbH
SIM-Institut für Weiterbildung Gudrun Kesper
SSC System Support Consulting GmbH Geschäftsführer
Stensington Internationale Management Akademie GmbH
Third Countries
Schweizer Charta für Psychotherapie
Other
National
ABILE – Ausbildungsinstitut für Logotherapie und Existenzanalyse
Amt der Niederösterreichischen Landesregierung
BFI Salzburg
BGKK – Burgenländische Gebietskrankenkasse
Bundeskanzleramt
Die 100 – Verband Österreichischer Versicherungsmakler
Energie- und Umweltagentur Niederösterreich
European Research Centre for Book and Paper Conservation-Restoration
EUXXL film
IBG Institut für Bildung im Gesundheitsdienst
Kommunalakademie Niederösterreich
Landesverband NÖ Bibliotheken Bibliotheksmanagement NÖ
Magistrat der Stadt Wien Magistratsabteilung 22 Wiener Umweltschutzabteilung
Marktgemeinde Payerbach
Medizinische Universität Wien
NÖGUS - NÖ Gesundheits- und Sozialfonds
NÖ Landesgartenschau Planungs- und Errichtungs-G.m.b.H.
NÖ Landeskliniken-Holding
ÖAGG – Fachsektion Psychodrama
ÖAGG – Integrative Gestalttherapie
ÖAKBT – Österreichischer Arbeitskreis für Konzentrative Bewegungstherapie
ÖATA – Österreichischer Arbeitskreis für Tiefenpsychologische Transaktionsanalyse
ÖBG – Österreichische Balint Gesellschaft
ÖGIT – Österreichische Gesellschaft für Integrative Therapie
ÖGUT – Österreichische Gesellschaft für Umwelt und Technik
ÖGwG – Österreichische Gesellschaft für wiss. klientenzentrierte Psychotherapie und personorientierte Gesprächsführung
Österreichische Gesellschaft für Innere Medizin (Wissenschaftliche Gesellschaft)
ÖVKT – Österreichischer Verband der KrankenhaustechnikerInnen
Physio Austria
Psychosomatisches Zentrum Waldviertel Eggenburg
Rechtsanwaltskammer Wien
Stadtgemeinde Zell am See
Therapiezentrum Langenhagen Olaf Meine
Umweltschutzverein Bürger u. Umwelt, Geschäftsbereich Natur im Garten
Verein Aktion Film Salzburg
Verein für Konsumenteninformation (VKI)
Verein Institut für Medienbildung
Verein zur Förderung des Universitätslehrgangs für Informationsrecht und Rechtsinformationen
Vienna-Med, Verein zur Förderung der Gesundheit
VZa – Österreichischer Verband Zeitarbeit und Arbeitsvermittlung
Wirtschaftsförderungsinstitut der Wirtschaftskammer Österreich (in den Länderorganisationen Bgld., NÖ, OÖ, Sbg., Vbg., W)
Wirtschaftskammer Niederösterreich
Zentrum für Kultur und Pädagogik
EU
Associazione Temporanea di Impresa (ATI Donau)
DIPR – Deutsches Institut für Public Relations
Fortbildungszentrum Langenhagen GbR
IFITIG – Institut für Informationstechnologien im Gesundheitswesen c/o Calcucare GmbH
Institut für Organforschung und Systementwicklung
Institut für Umwelttechnik und Recycling Senftenberg e.V. (IURS e.V.)
MedienZirkus Berlin-Wien UG (haftungsbeschränkt)
oeffentlichkeitsarbeit.de
Politecnico di Milano (MIP)
Stadt Memmingen
Verein infosyon - Internationales Forum für System-Aufstellungen in Organisationen und Arbeitskontexten