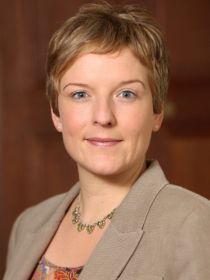 European Council on Foreign Relations
Almut Möller joined ECFR in October 2015 as co-head of the Berlin office. She has published widely on European affairs, foreign and security policy, and Germany's role in the EU, and is a frequent commentator in the German and international media.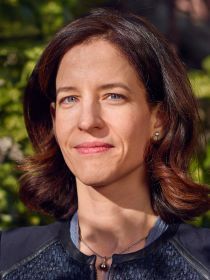 Université Sciences Po

Centre d'études européennes

Paris
Cornelia Woll is professor of political science and a researcher at the Centre for European Studies and Comparative Politics at Sciences Po. Previously, she has served as Vice President for Studies and Academic Affairs (2015-18) and as Associate Dean for Research (2008-12) of Sciences Po.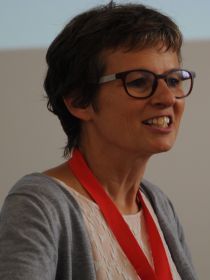 Westfälische Willhelms-Universität

Department of German Studies

Münster
Christine Dimroth is Professor of Linguistics at the Department of German Studies of the University of Münster. Her research examines natural second language acquisition and bilingualism in children and adults and focuses on social driving forces for grammatical development, discourse structure, and cross-linguistic influences on information organisation in a comparative perspective.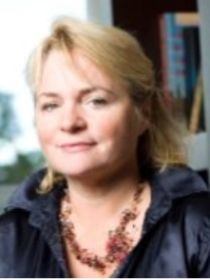 University of Oxford

Center for International Studies

Oxford
Kalypso Nicolaïdis is Professor of International Relations and director of the Center for International Studies at the University of Oxford. She was previously associate professor at Harvard University's Kennedy School of Government. She is currently chair of the Oxford Working Group on Brexit. She also chairs Southeastern European Studies at Oxford and is Council member of the European Council of Foreign Relations.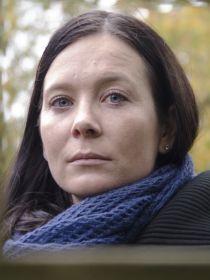 Uniwersytet Jagielloński

Insitute of European Studies

Krakow
Holds a PhD in Political Science from the Jagiellonian University. Her doctoral thesis tackled the issues of European discourse of Polish political parties and Euroscepticism. She obtained MA degrees in Political Sciences (from Pedagogical University of Krakow) and in European Studies (from Jagiellonian University).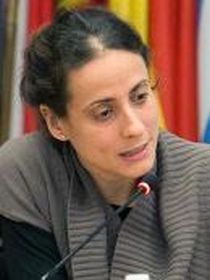 Istituto Affari Internazionali

Rom
Nathalie Tocci is Director of the Istituto Affari Internazionali, Honorary Professor at the University of Tübingen, and Special Adviser to EU HRVP Federica Mogherini, on behalf of whom she wrote the European Global Strategy and is now working on its implementation, notably in the field of security and defence.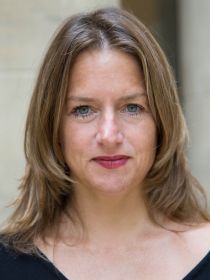 The German Marshall Fund of the US

Brüssel
Dr. Rosa Balfour is a Senior Fellow at the German Marshall Fund of the US. In September 2018 she was awarded a non-resident fellowship on Europe's Futures at the Institute for Human Sciences in Vienna. Rosa is also a member of the Steering Committee of WIIS-Brussels (Women In International Security), an Associate Fellow at LSE Ideas, and a Senior Adviser to the European Policy Centre.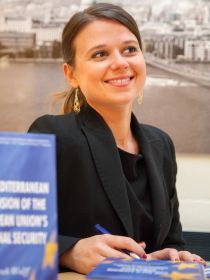 Queen Mary University of London

Centre for European Research

London
Dr Sarah Wolff is Director of the Centre for European Research and Senior Lecturer in Public Policy at Queen Mary, University of London. She is also Senior Research Associate Fellow at the Netherlands Institute for International Relations (Clingendael). She is an expert on Justice and Home Affairs, EU migration and border management policies, in particular in relation to the Middle East and North Africa.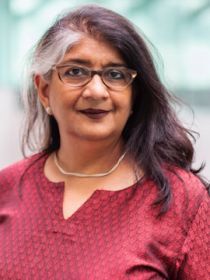 Institut für die Wissenschaften vom Menschen

Graduate Institute of International and Development Studies

Wien
Shalini Randeria is the Rector of the Institute for Human Sciences in Vienna, Professor of Social Anthropology and Sociology at the Graduate Institute of International and Development Studies in Geneva, as well as the Director of the Albert Hirschman Centre on Democracy. Furthermore, she is a Visiting Professor at the Berlin Social Science Research Center and at the Free University of Berlin.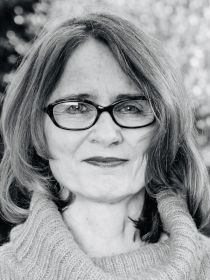 Universität Bremen

Jean Monnet Centre for European Studies
Prof. Dr. Ulrike Liebert is head of the Jean Monnet Centre for European Studies (CEuS) at the University of Bremen. Furthermore, she has been a judge at the Federal Supreme Court in Karlsruhe since 2015.
Ulrike Lunacek
Former MEP
Until November 2017, Ulrike Lunacek was Vice President of the European Parliament (in charge of, among other things, the Sakharov Prize Network and financing of European political parties) and a Member of the European Parliament for the Austrian Greens, with a focus on human rights and rule of law in foreign affairs, and the struggle against illiberal democracy tendencies inside the EU.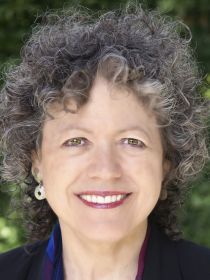 Boston University

Pardee School of Global Studies

Boston
Vivien A. Schmidt is Jean Monnet Professor of European Integration and Professor of International Relations and Political Science in the PardeeSchool at Boston University, where, until 2017, she served as the Founding Director of its Center for the Study of Europe.