location
Krems an der Donau
The Faculty of Business and Globalization at Danube University Krems invites you to join us for a pioneering transdisciplinary conference at the gates of the World Heritage Region "Wachau" in Lower Austria.
Our present time faces successive and overlapping waves of transformation whose increased complexity calls for new and creative solutions in order to realize their potential, discover hidden benefits as well as vulnerabilities and face the emergent challenges that come with them. Academia's ivory tower has to be the lighthouse that sees us through this turbulent future by offering a platform for mutual learning to science and society.
At Danube University Krems transdisciplinarity – involving partners from science and society in a co-operative manner – has become the chosen approach to the social responsibility of the university of the future. In this setting academia contributes the benefits of scientific rigor, solid methodology and the uncompromising passion that drives scholarly research to this collaborative effort.
We endeavor to bring together experts and practitioners from a variety of schools of science-society co-operation to reflect on the advantages and vulnerabilities of their respective approaches in order to forge a common, multifaceted system model of knowledge integration.
We are looking forward to learning about your contribution to sustainable and cohesive future societies.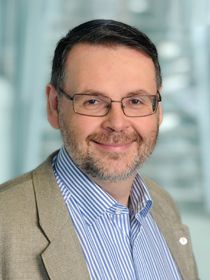 Donau-Universität Krems

Faculty of Business and Globalization

Dr.-Karl-Dorrek-Straße 30

3500 Krems

Austria