The 1st Global Transdisciplinarity Conference commences with a first virtual meeting with a selected group of international scholars from diverse disciplines, linked by a strong commitment to science-society-collaboration and knowledge integration. Under the umbrella of systems and complexity sciences we bring together a core group of researchers interested in social transformation, innovation and the role of academia and institutions of higher education in the transition towards a healthy, sustainable and cohesive global society.

This session is the first in a series of Virtual Pre-Conferences that lead up to a concluding conference at Danube University Krems and in the World Heritage Region of Wachau in the fall of 2021.

Aim of this first meeting is the foundation of a Core Group of scholars interested in the promotion the subject of the conference within their respective scientific communities, participation in the scientific advisory board and organization committee, submissions to a planned special issue on "Transdisciplinarity" in Sustainability (ISSN 2071-1050; CODEN: SUSTDE) as well as further publications in high ranked international journals. In addition, we are in search for experienced Mentors for "Transdisciplinarity Master Classes" in the Open Aspiring Transdiciplinarian Forum preceding the main conference in fall 2021.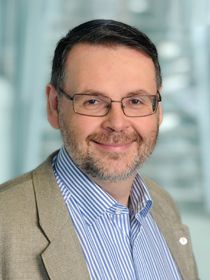 Donau-Universität Krems

Faculty of Business and Globalization

Dr.-Karl-Dorrek-Straße 30

3500 Krems

Austria