Economic and Political Development in Rural Areas
Despite its diverse economic, political and social functions, strengths and potentials, rural areas face a number of problems. Specific areas of tension have developed particular challenges as a result of the advancing Europeanisation and globalization, and the associated "competition between regions" is likely to intensify. For that reason, rural areas deserve increased scientific and social attention.
The ECOnet project establishes an international, inter- and transdisciplinary as well as interuniversity research and teaching cooperation for economic and political development in rural areas. The goal is to generate excellent scientific knowledge and at the same time to provide practice-relevant, application-oriented expertise.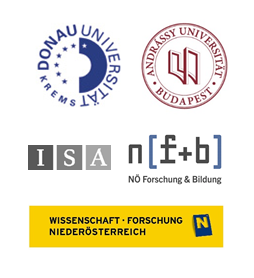 Das Research Lab bietet den interdisziplinären Studienschwerpunkt zu "Sozialplanung" an und beschäftigt in diesem Rahmen zwei DoktorandInnen. Durch den in das ECOnet-Projekt eingebetteten Studienschwerpunkt werden neue, anwendungsorientierte Erkenntnisse für die Sozialplanung in Niederösterreich generiert. Im Speziellen befassen sich die DoktorandInnen mit den Themen "Europäische Kohäsionspolitik im regionalen Kontext – Regionalpolitische Entwicklungsstrategien im Spannungsfeld sozialer Übersetzungsprozesse, dargestellt am Beispiel von Bildungskooperationen in der österreichisch-tschechischen Grenzregion" (Barbara Demeterova) sowie "Maßnahmen zur Sicherstellung einer wohnortnahen allgemeinmedizinischen Primärversorgung im peripheren ländlichen Raum am Beispiel des Bundeslandes Niederösterreich – Handlungsempfehlungen und Lösungsansätze zur Erhaltung der allgemeinmedizinischen Versorgung auf dem Land" (Michael Ogertschnig).