As a university for continuing education, Danube University Krems offers its staff many opportunities for mobility. University staff mobility promotes developing and maturing intercultural skills as well as exchanging knowledge and processes in the areas of teaching, research and administration across geographical borders. Mobile staff make a significant contribution to the internationalisation of our university and leads to fruitful, stimulating discourse within international faculties and student bodies.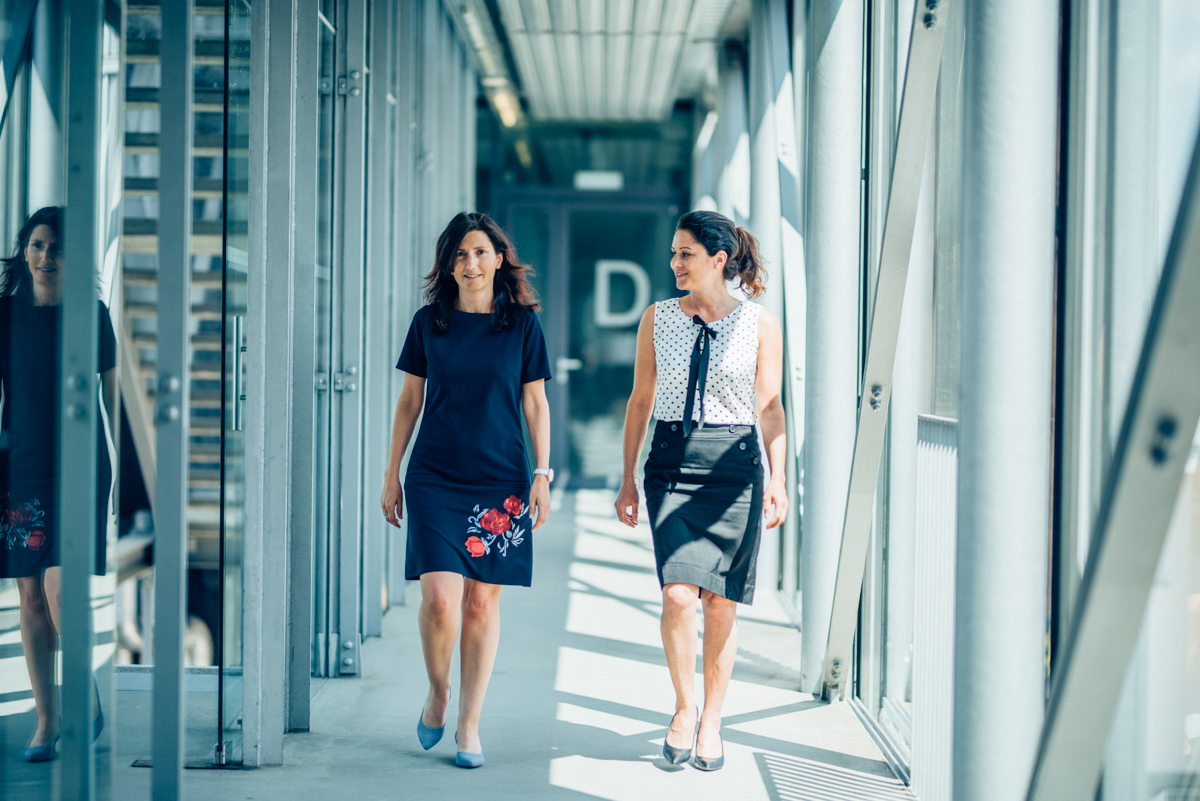 Teaching mobility
Teachers have the possibility to teach at our partner universities, network with international colleagues and exchange knowledge and experience in their specialized fields. Furthermore, teachers and administrative staff of Danube University Krems have the possibility to apply for an Erasmus+ mobility for training purposes, e.g. in the form of the attendance of summer schools, workshops, job shadowing, etc.. Mobile staff members return to Danube University Krems with new insights and experiences from their stays abroad, thereby enriching their everyday working lives as well as those of their colleagues and students. Also administrative staff can go on teaching mobility if it engages in teaching activities at the recipient institution. In each case the minimum teaching requirement is 8 hours per week.
The Service Center for International Relations further welcomes warmly incoming staff. Incoming staff enables our students, who often do not have far-reaching opportunities for international mobility due to their special profiles, to gain international impressions in the sense of "internationalisation at home" at their home university. Furthermore, they provide new experiences and fresh input to our own staff.
Staff mobility for training purposes
The Erasmus+ programme promotes staff mobility in order to to:
Build and expand the range of courses offered at universities

Provide students, who are unable to take part in mobility programmes themselves, with knowledge and expertise from academic teachers from other European universities

Exchange knowledge and experience

Establish collaborative partnerships
Every staff member at Danube University Krems who holds an employment contract over at least 20 hours per week is entitled to engage in Erasmus+ mobility at a partner institution. A partnership agreement with the hosting university must be in place. Erasmus+ mobility for training purposes of teachers or administrative staff does not require a partnership agreement but can be completed at any university, educational institution or organisation within the program countries. An Erasmus+ Mobility must last a minimum of two days and a maximum of two months. Travel to and from the destination is not taken into account for the calculation of the minimum stays.
If you are interested in staff mobility under Erasmus+, the Service Center for International Relations will be happy to assist you.
We kindly ask you to first clarify your mobility concerns with your superior. You will then receive all necessary application forms for Erasmus+ from the Service Center for International Relations. In order to process your mobility via Erasmus+, we require a written invitation letter from the hosting university/ organisation (an e-mail from the partner is sufficient).
Shortly before you finish your mobility term, ask your host to issue a Confirmation of Stay.
You will receive the following documents from the Service Center for International Relations:
Mobility Agreement for Teaching/ Training

Grant Agreement

Confirmation of Stay template
Assistance and Advice
The Service Center for International Relations will be happy to assist you if you have any questions.
The stay of university staff, whether for teaching or training purposes, from other European institutions offers valuable insights and food for thought for our students and colleagues. The discourse with experts from other European countries forms the basis for a fruitful exchange of experience in teaching, research and administration. International higher education employees are very welcome to take part in a mobility program at our university. Should you wish to become a mobile teacher or staff at our institution, please first contact the department of your choice directly in order to coordinate suitable dates and to define your teaching or training programme. The Service Center for International Relations will assist you with any questions concerning your arrival and stay in Krems and, furthermore, will serve as an EURAXESS contact point.