The major objective of the University for Continuing Education Krems is to make research findings applicable in practice and, in doing so, to provide researchers with the necessary support.
Therefore, attuned top-notch tools are ready-made for the transfer of research results as the University for Continuing Education Krems has set up. The University sees its responsibility in raising awareness of how important research is and in communicating scientific topics accordingly.
The University for Continuing Education Krems has decided to lay the buildup of technology and knowledge transfer on supporting cooperative research projects, integrating research findings into teaching, as well as taking measures to transfer knowledge into society.
When it comes to utilizing research findings our team is the one to turn to for professional assistance. We are the right contact for topics such as invention disclosures, patent & license management, start-ups and spin-offs, and support the commercial implementation of innovative ideas. Our services are also aimed at companies interested in scientific collaborations as well as societal actors.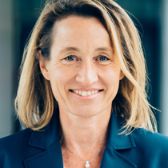 "
"The university dedicates its overall fields of research to issues of high societal relevance."
Professor Viktoria Weber
Vice-Rector for Research and Sustainable Development
Utilization and property rights
When research findings are transferred to business and society, the University for Continuing Education Krems pursues the strategy of property and utilization rights.