As a graduate of Danube University Krems you are part of an international network of more than 24,000 alumni from the most diverse specialities. We cordially invite you to utilise the potentials of this unique platform and become a member of the Alumni Club.
The Alumni Club of Danube University Krems enables you to stay connected with your fellow students as well as staff members and professors of the University. Highlights like the summer festival, the Alumni Day, or the Blue Hour Discussion Group provide opportunities to cultivate your network. Besides networking, there are a few more reasons why you should become a member of the Danube University Krems Alumni Club: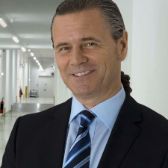 "
"Als eifriger und begeisterter Netzwerker war es für mich vollkommen klar, dass ich sofort nach Abschluss des Executive MBA Mitglied im Alumni-Club werde."
Eur.-Ing. Christian Studeny
MBA Absolvent Danube Executive MBA
The Alumni Club offers its members many Club benefits in very diverse areas. Our regular events offer numerous options to actively utilise this network, establish new personal and professional contacts, and stay connected with classmates, lecturers, and staff members of Danube University Krems.
More information on membership
Membership registration
Be a part of the alumni network at the Danube University Krems. For your information the registration form is in german.
Registration form!
The job exchange enables the mediation and continuation of your career planning to work and to find a new and interesting job among the positions.
Do you have a job?
Please send web links of the job description directly to this email.
This service is free of charge for your company.