Be a member and get your benefits
As an Alumni Club member, you can enjoy discounts and special offers from our numerous advantageous partners. We have put together attractive offers for you.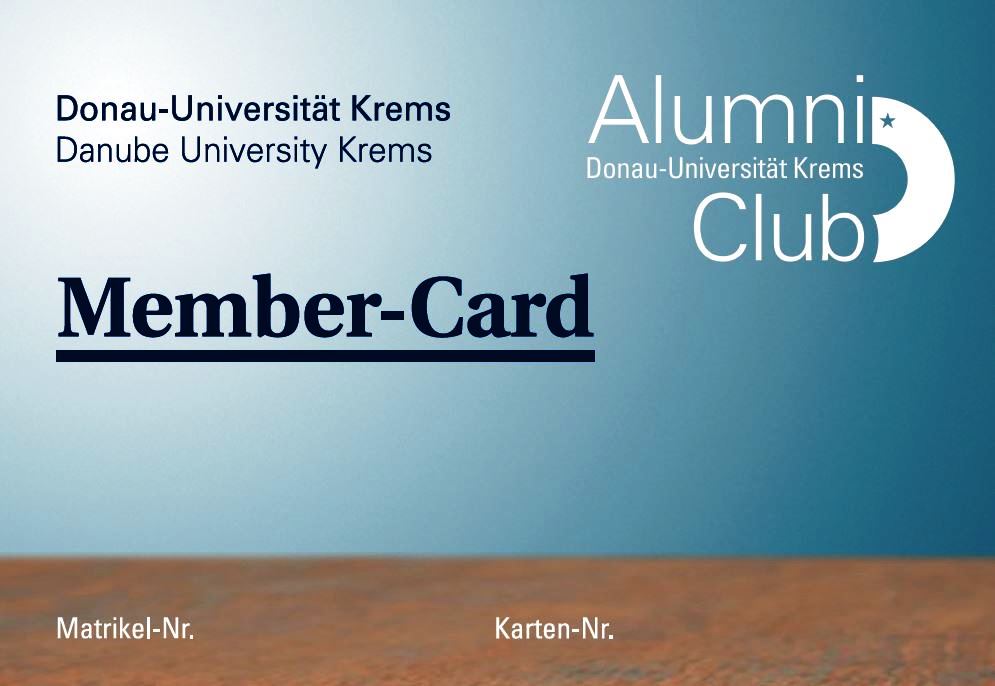 The Alumni Club organizes events in various areas. Many of them are exclusively for our Alumni Club members!
Free use of the parking garage "Campus West" when visiting the University for Continuing Education Krems. With receipt of your member card and membership number you can apply for the form for the activation of your parking card.
With a further education at University for Continuing Education Krems you have already taken decisive steps for your career and personal development. Lifetime Learning also means a regular update of existing knowledge.
As a graduate you have free access to our library upon completion of your studies. Please contact our service office directly for further information.
As a club member you enjoy a 20% discount on all sports activities at the University Sports Institute (USI Krems).