The Alumni Club of the University for Continuing Education Krems consists of 2,000 club members and brings more than 27,000 graduates, teachers and currently over 8,000 students through various events and services together.
With a personalized Member Card numerous discounts and exclusive events are at your hand.
Join our network to establish new personal as well as professional contacts with fellow students, lecturers and employees of the University for Continuing Education Krems.
Alumni-Club Membership Card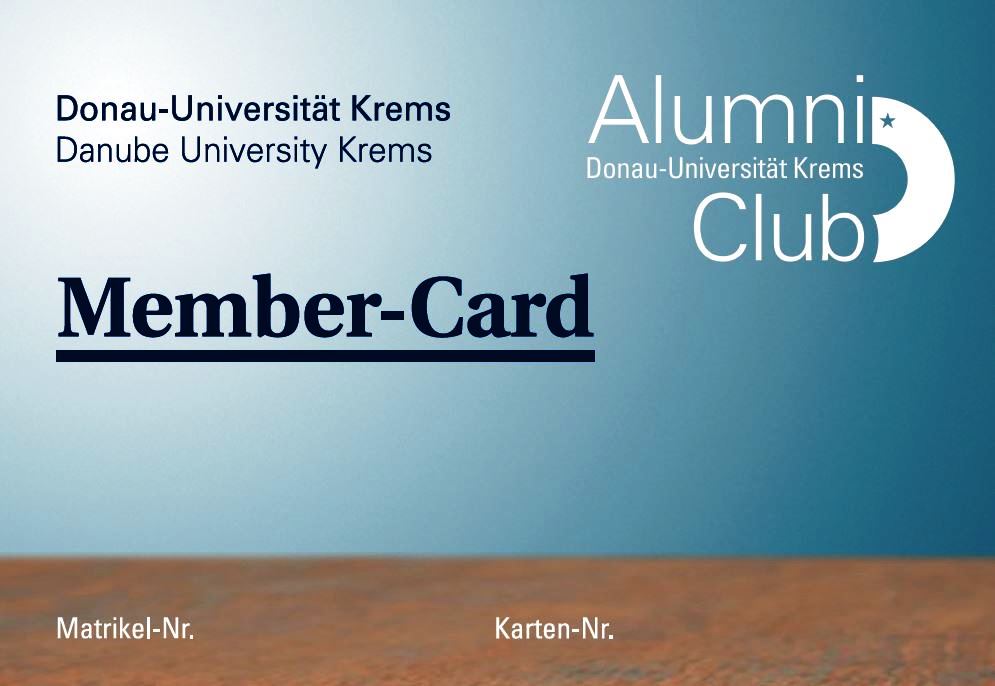 As a member you will enjoy discounts and services and can park for free at Campus Krems after the parking card with an integral chip has been activated.
Conditions of membership duration
The Alumni Club membership is renewed automatically for another year. You will receive the membership renewal each year in the month you registered. A cancellation is possible at any time.
1 year - 30 EURO
3 years - 85 EURO (instead of 90 EURO)
5 years - 140 EURO (instead of 150 EURO)
10 years - 270 EURO (instead of 300 EURO)
Membership registration
Be a part of the alumni network at the University for Continuing Education Krems. Register now! (Please note, the registration form is in German)
Registration form
Change the term of your membership
Would you like to change the duration of your membership to a longer or shorter period, or discontinue your membership in the Alumni Club?
Update your membership
Update your contact details
Change your contact details
You are already a member of our Alumni Club and have recently moved or have a new e-mail address? Please let us know how we can reach you.
Update your contact details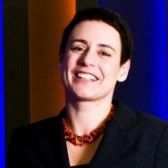 "
"The Club is an opportunity to promote active knowledge management and to experience an exciting live version of Xing. Keep it up!"
Mag. Andrea Hansal, MSc
graduate in PR and integrated communication