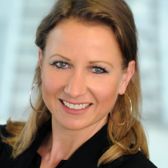 "
"Here, students develop the competence to deal with complexity and permanent dynamics innovatively, effectively, productively and sustainably, in a research-led and practice-oriented manner."
Univ.-Prof. Dr. Barbara Brenner
Dean of the Faculty of Business and Globalisation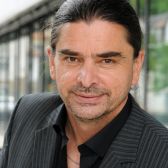 "
"Global change processes are opportunities for innovation. To reach sustainable solutions, our faculty relies on transdisciplinarity."
Univ.-Prof. Dr. Gerald Steiner
Dean of the Faculty of Business and Globalisation
New approaches, innovative methods and joined-up thinking are needed to understand the networked world in order to make it as sustainable and resilient as possible. Therefore the Faculty of Business and Globalisation pursues transdisciplinary principles in means of a mutual learning process between science and society.
Head: Dean Univ.-Prof. Dr. Barbara Brenner and Dean Univ.-Prof. Dr. Gerald Steiner
Transdisciplinary Research Platforms
New models are developed and worked on in three transdisciplinary labs - the GovLabAustria as initiator for digitised administration, the Td-Lab for Sustainable Mineral Resources and the Td-Lab for Sustainable Digital Environments as well as the Research Lab Democracy and Society in Transition and the Biodiversity Hub.