We strive to be a leading player in Europe in executive education and set standards by our state-of-the art curricula tailored to a manager's needs in the fast-paced 21st century.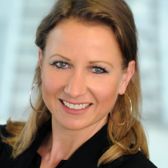 "
"As a lifelong career coach and partner to our executives we cater to their specific needs with cutting-edge managerial knowledge delivered by flexible blended learning formats based on latest technology. This allows us to have a lasting impact on both, our managers' careers and self-development and the recent challenges of the society."
Univ.-Prof. Dr. Barbara Brenner
We bridge future-oriented, academically sound teaching and research with practice-orientation to address recent economic and societal challenges from both a global and local angle.
We put learning into action by providing the best-possible value to our students and businesses.
We provide an inspiring learning environment that allows our students to acquire both social competences and expert knowledge from top-notch international faculty in an up-to-date and tailored fashion that caters to their individual needs.
Most of our Events are placed in Austria and held in German language.