Musculoskeletal Physiotherapy
The goal of this postgraduate university course, building on relevant professional experience, is to expand and deepen theoretical and practical knowledge in the fields of musculoskeletal physiotherapy and manual therapy across different concepts. Modern modular teaching and learning methods take current research findings into account with the aim to blend this knowledge with the requirements of evidence-based medicine and practice. This also requires preparedness to deal with literature in the English language.

Core topics include:
• Developing physiotherapeutic expert competence in diagnostics, interpretation and treatment of musculoskeletal functional impairments based on the "International Classification of Functioning, Disability and Health" (ICF).
• Developing analytical, structured and reflexive procedures for the entire treatment process, including evaluation.
• Critical evaluation of specialist literature and research findings including interpreting academic results in the context.
• Independent positioning in the team of all people involved and collaborating in treatment processes and developing skills to present and imparting professional competence.

Besides professional competence at an international level, the course also provides social competence and management competence.

This sophisticated postgraduate course is characterized by concept-overarching content designed to meet the IFOMPT international standards.
Target group
The course targets physiotherapists with at least two years of experience in the field of musculoskeletal physiotherapy and in-depth knowledge of manual therapy and is held only in German.
Course option
Master of Science in Musculoskeletal Physiotherapy
Admission requirements
Study or an equivalent qualification according to regulations
Learning format
Duration
5 semesters, part time
ECTS-Points
120
Course fee
EUR 12.900,--
Start
Winter semester 2024/25, Krems
Language
German
Regulation (Curriculum)
Study location
University for Continuing Education Krems
Dr.-Karl-Dorrek-Straße 30
3500 Krems
Austria
Organizer
External partners
Physio Austria
International Federation of Orthopaedic Manipulative Physical Therapists (IFOMPT)
Fortbildungszentrum Langenhagen GbR
Konyang University
Project management cooperation
Andreas Gattermeier, MU PT OMT Instructor KEI
Head of professional networks OEGOMT und OEVOMT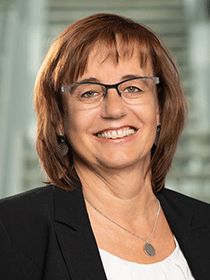 Questions about the study course?
Please feel free to contact us directly