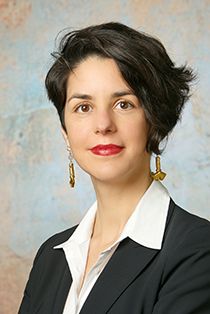 University for Continuing Education Krems

Center for Migration and Globalisation Research

Dr.-Karl-Dorrek-Straße 30

3500 Krems

Austria
Julia Mourão Permoser is Full Professor for Migration and Integration at the Department for Migration and Globalization at Danube University Krems since 1 September 2023. Her previous positions include Visiting Professor of Political Science at the University of Vienna, Senior Research Fellow at the Department of Political Science at the University of Innsbruck, and Research Fellow at the Institute for European Studies of the Université Libre de Bruxelles. She holds a bachelor's degree from Georgetown University, a master's degree from the Diplomatic Academy of Vienna, and a doctorate in political science from the University of Vienna.
Prof. Permoser has published extensively on issues related to migration policy and politics, as well as on migration integration and social cohesion. Between 2010 and 2023, she has acquired 5 project grants as principal investigator. Currently, she is the principle investigator of a research project financed by the Austrian Science Fund (FWF) entitled "Migration as Morality Politics" and co-principle investigator of the project "Ethical Dilemmas of Migration Policy", located at the European University Institute in Florence.
Her research interests include:
Migration policy and politics

Human rights

Democratic inclusion and exclusion

Religious, ethnic, cultural and moral pluralism

Multilevel governance, international and transnational politics

Contentious politics and civil society movements in the context of migration

Ethical dilemmas of migration policy

Migrant integration and social cohesion
To see her publications, view her profiles at ORCID and Google Scholar.
For more information on research projects and activities, visit her personal website.