Friedrich Faulhammer, Rector of Danube University Krems, was unanimously elected President by the General Assembly at the 25th Danube Rectors' Conference in November 2016. He succeeds Prof. Doru Pamfil, Romania, as of 1 January 2017.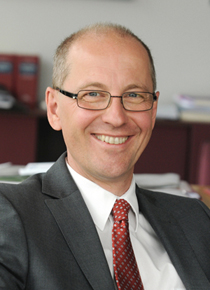 Faulhammer will use the presidency until the end of 2017 to set concrete steps for the universities' contribution to implementing the EU strategy for the Danube region by launching trans-disciplinary research and networking projects and to firmly establish the Danube Rectors' Conference as a stakeholder at European level.

The Danube Rectors' Conference is a network of approximately 70 universities based in the Danube region. The Conference's mandate is to network the universities with each other and to contribute to the implementation of the EU strategy for the Danube region by means of science, research, continuing education and trans-disciplinary activities.