On 11 October 2019, experts working in the music and film industry will discuss current topics such as the reasonable use of digitization, new business models emerging thereof and what the film and music industry can learn from each other. International perspectives of business and science, music creators, stakeholders and legal experts will shed light on the topics.
As it is known, the last two decades have seen profound changes in the music industry. Technological progress has also fuelled considerations of sustainable and fairer business models for all stakeholders, music creators, distributors and digital platforms.
Top-class international industry experts will provide exciting insights into tomorrow's music industry in their keynotes and the following panel discussions. Miguel Kertsman, composer, producer (Sony, RCA/BMG) and Music Industry Executive will enable a deeper understanding of the challenges and potentials within the international music business. John Groves, CEO of GROVES Sound Communications, will present the impact of recent changes in EU law. Prof. Dr. Thomas Wallentin, expert on intellectual property law, will shed light on the strong growth outside the West. Sean Hickey, Senior Vice President Sales and Business Development at Naxos America, shares his industry knowledge of innovative business models in the digital age. The first panel discussion will focus on how a fairer modus operandi in the music industry is achieved. Dr. Judith Merians, attorney for the entertainment industry and business executive of Warner Bros., Paramount Pictures and various U.S. television broadcasters, will discuss the financial budget aspect of IP-based content and in what ways the music industry come to know from the Netflix model will enter in the second panel discussion. All lecturers mentioned above are also assigned to teach in the international master's program "Music Management" at Danube University Krems, which for the 15th time is starting in December 2019.
Scientific input of Danube University Krems
Miguel Kertsman and Eva-Maria Bauer, both from the Center for Applied Music Research, are the curators of the event's program. Natalie Denk, MA, heads the Center for Applied Game Studies, and legal expert Thomas Wallentin, give lectures on copyright law at Danube University Krems, will contribute their expertise to the discussions.
International Music, Arts & Business Forum 2019
Date: 11 October 2019
Start: 9:30 am
Location: Austrian Federal Economic Chamber, Wiedner Hauptstrasse 63, 1045 Vienna
Event language: English
Contact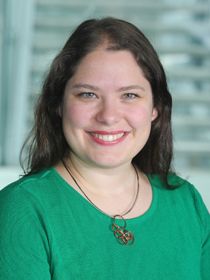 Krems-Steiner Landstraße 26, Ground Floor, Büro