Against the backdrop of cultural property threatened daily by armed conflict or natural disasters, Danube University Krems offers a specialized Master's program, "Cultural Property Protection." Preparatory measures in peacetime aid the preservation of irretrievable cultural heritage. In six semesters, students enrolled in the Master's program learn the fundamental principles of applied cultural property and architectural heritage protection.

The program covers national and international law, in particular related to The Convention for the Protection of Cultural Property in the Event of Armed Conflict (The Hague 1954) and its two protocols from 1954 and 1999. The study program also includes creating inventories, museum collections management, architecture, art history and the psychological aspects of cultural property protection – as the current destruction of cultural property in the Middle East shows.

In the practical section of the study program, students create the basic material for possible deployment, assess risk scenarios, apply the tactical leadership process as a standardized tool and create real contingency plans for small and medium-sized museums and depots. These contingency plans are put to the test in simulation games carried out with different emergency response organizations.
Target Group
Staff working in museums, collections, depots and archives, conservationists, emergency services members, military staff, staff working in humanitarian organizations, architects, urban planners, security experts, and persons interested in preserving cultural heritage.
Course Options
Master of Science
Admission requirements
Study or an equivalent qualification according to regulations
Learning format
Presence Teaching
Duration
6 Semester, part time
ETCS-Points
120
Course fee
EUR 18.500,--
Presence Phases
Mo-Sa
Attendance
max. 20
Start
Summer semester 2020
Language
German/English
Regulation (Curriculum)
Study location
Danube University Krems
Dr.-Karl-Dorrek-Straße 30
3500 Krems
Austria
Organizer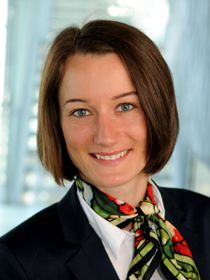 Center for the Protection of Cultural Property