The modular university course "Logopedics" aims to provide students with more in-depth, specialized, applied, academic and practical skills in logopedics. The content is designed around the main objective of imparting current research results and methods required for academic work in logopedics. At the same time, the necessary connection between theory and practice in the application-oriented areas of logopedics is made apparent.

Great attention is paid to the manifold logopedic processes in the areas of diagnostics/therapy and prevention/rehabilitation, consulting, researching and teaching language and speech disorders and disabilities, breathing, voice, oral functions, as well as multi-faceted disabilities arising from hearing impairments.
Students learn both pathogenetic and salutogenetic approaches along with management concepts, academic and analytical concepts in the field of logopaedics (taking into account political and business economics, information technology, legal basics and framework conditions).
Target group
The university course targets speech therapists with pertinent professional qualification and is held in German only.
Course option
Master of Science in Logopädie
Admission requirements
Study or an equivalent qualification according to regulations
Learning format
Duration
5 semesters, part time
ECTS-Points
120
Course fee
EUR 10.990,--
Presence phases
Mo-Sa
Start
11 September 2023

Language
German
Study location
University for Continuing Education Krems
Dr.-Karl-Dorrek-Straße 30
3500 Krems
Austria
Organizer
Project management cooperation
PhDr. Karin Pfaller-Frank, MSc
President of the professional association logopädieaustria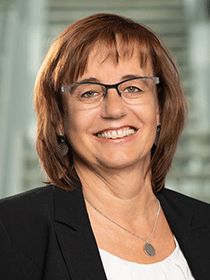 Questions about the study course?
Please feel free to contact us directly