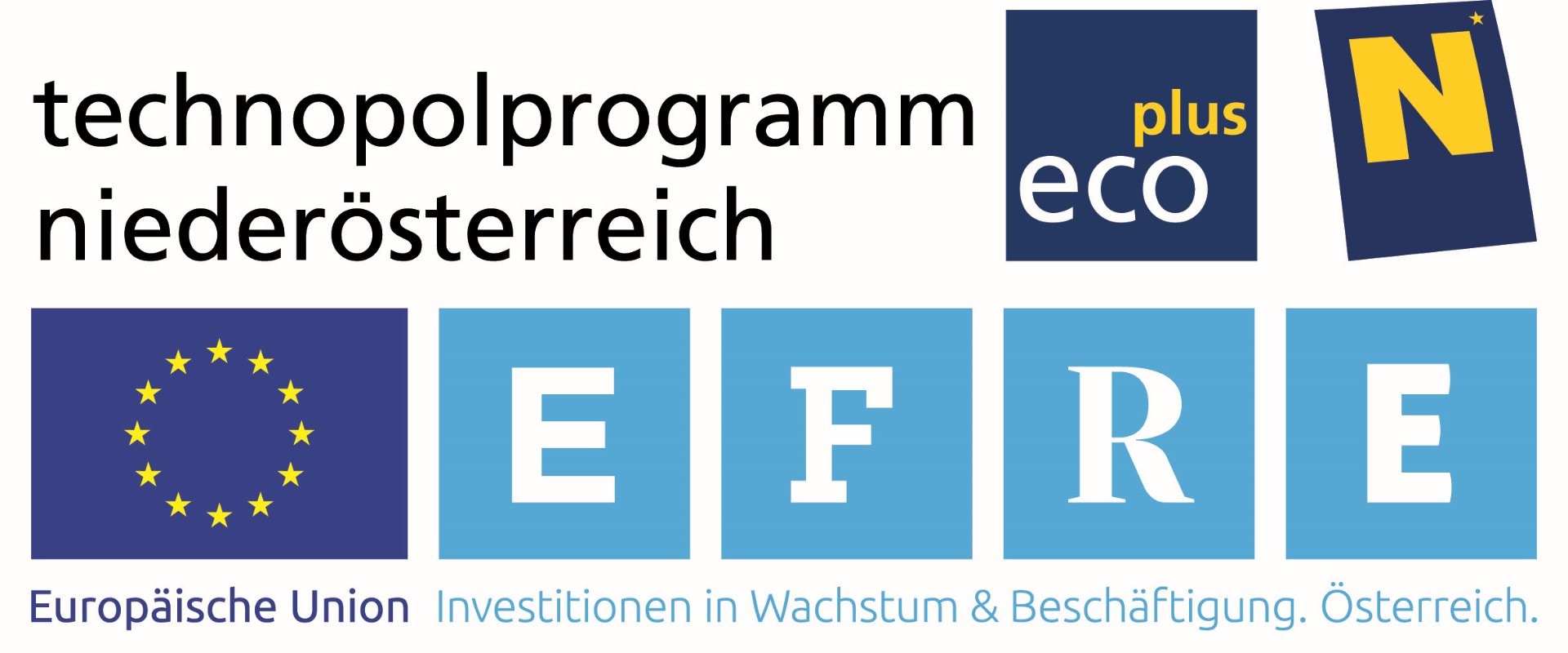 The aim of the research project is to protect the most important food "water" from microbial contamination and to warn the consumer promptly in the event of contamination with an early warning system. The preservation of our drinking water quality and the protection of consumers is a key objective of the FTI strategy adopted by the Province of Lower Austria and this project is intended to contribute to this.
A suitable monitoring and early warning system in the form of an intelligent, automatic sensor should enable a rapid assessment of an impending contamination with Legionella. This will provide sufficient time to take appropriate countermeasures to protect consumers from potential hazards.
**
This work is partially co-funded by the county of Lower Austria and the EFRE.
Publications
Ettenauer, J.; Semak, V.; Brandl, M. (2018). Synthesis of Fluorescein Aldehydes for the Sensitive Detection of L-Cysteine. MDPI Proceedings, 2018, 2: 895, MDPI
Lectures
In vitro detection of pathogenic bacteria by phospholipase A activity for an integrated biosensor in domestic water systems
MNE 2019, Rhodos, Griechenland, 24/09/2019
Use of phospholipase A activity for detection of pathogenic bacteria in vitro
2.European Biosensor Symposium, Florenz, Italien, 19/02/2019
A New Integrated Multi-Pathogen in Situ Detection Platform Using Electrochemical Impedance Spectroscopy
Eurosensors 2018, Graz, Österreich, 10/09/2018
Synthesis of Fluorescein Aldehydes for the Sensitive Detection of L-Cysteine
Eurosensors 2018, Graz, Österreich, 10/09/2018